Welcome to the world of boho bedroom ideas, where vibrant colors, eclectic patterns, and an aura of free-spiritedness come together to create a unique and inviting space. The bohemian style, often shortened to boho, draws its inspiration from a blend of cultures, nature, and artistic expression. It is a celebration of individuality, creativity, and a love for all things unconventional. In this comprehensive post, we'll delve into the captivating realm of boho bedroom design, exploring various elements and tips to transform your sleeping space into a bohemian sanctuary.
What is a boho bedroom?
A boho bedroom, short for bohemian bedroom, is a style that draws inspiration from various cultures, nature, and artistic expression. It embraces a free-spirited, eclectic, and laid-back vibe, featuring a mix of colors, patterns, textures, and natural elements. Boho bedrooms are a celebration of individuality and creativity, and they often incorporate vintage or distressed furniture, unique textiles, and an array of decorative accents.
How do I choose colors for a boho bedroom?
When selecting colors for a boho bedroom, think of warm and inviting tones that evoke a sense of comfort and relaxation. Earthy colors like deep reds, burnt oranges, mustard yellows, and earthy greens form the basis of the palette. You can complement these hues with neutral tones like cream, beige, or white to balance the overall look. Don't be afraid to mix and match colors to create a vibrant and visually appealing space.
What textiles are essential for a boho bedroom?
Textiles are a crucial element in boho bedroom design. Consider layering your bed with an assortment of throw pillows in different patterns and textures. Faux fur blankets, Moroccan-inspired rugs, and floor cushions can also add an inviting touch. Embrace various fabric patterns like tribal prints, paisleys, and florals to create a captivating patchwork of textures that reflect the bohemian spirit.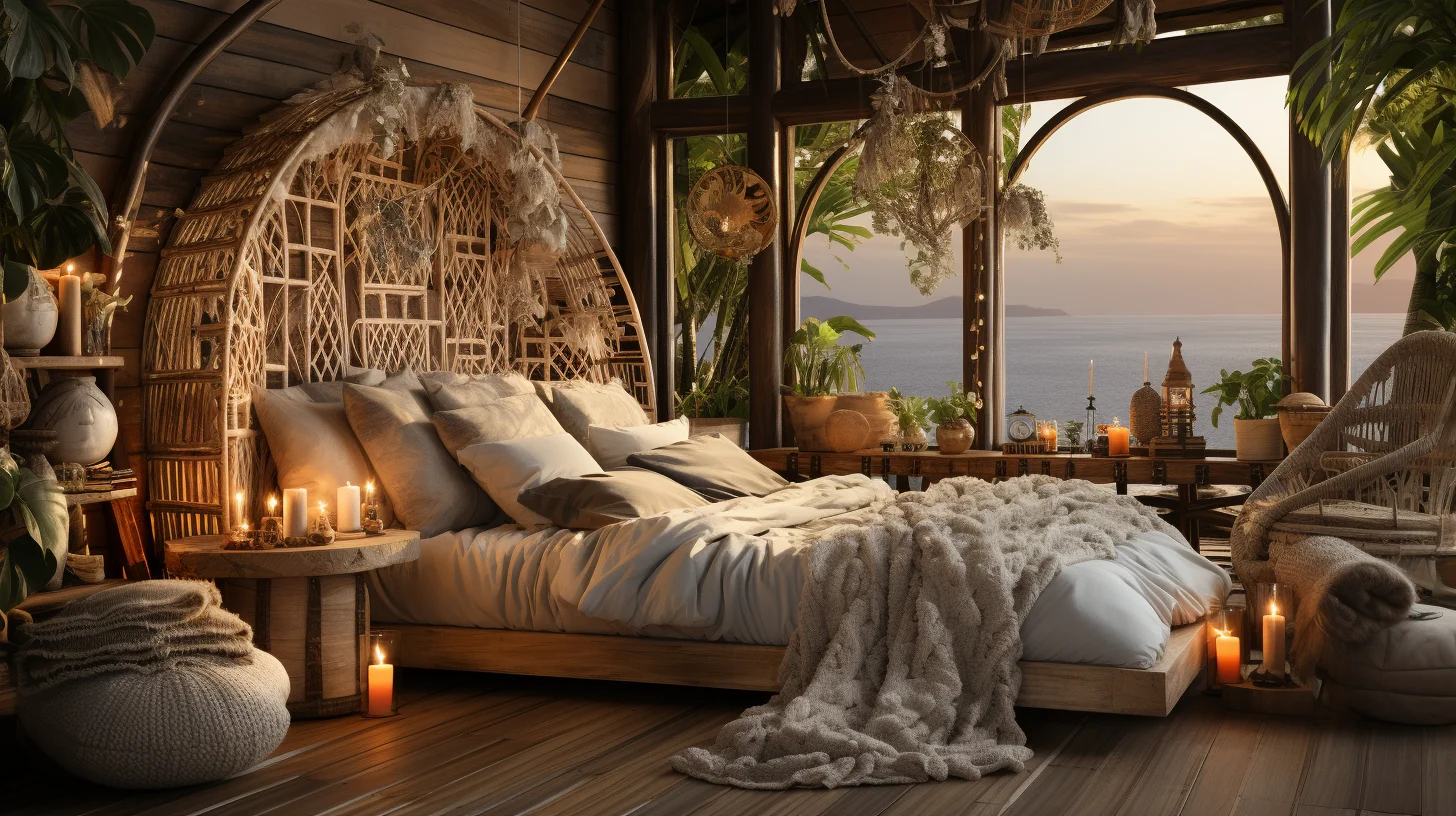 How can I achieve a boho look without completely redecorating?
If you want to add a boho vibe to your existing bedroom without a complete overhaul, start by incorporating boho-inspired textiles. Add some throw pillows with bold patterns, a textured rug, and a decorative wall tapestry. Introduce natural elements like potted plants or a woven basket. Update your lighting with string lights or fairy lights to create a cozy atmosphere. These simple changes can give your room a boho touch without major renovations.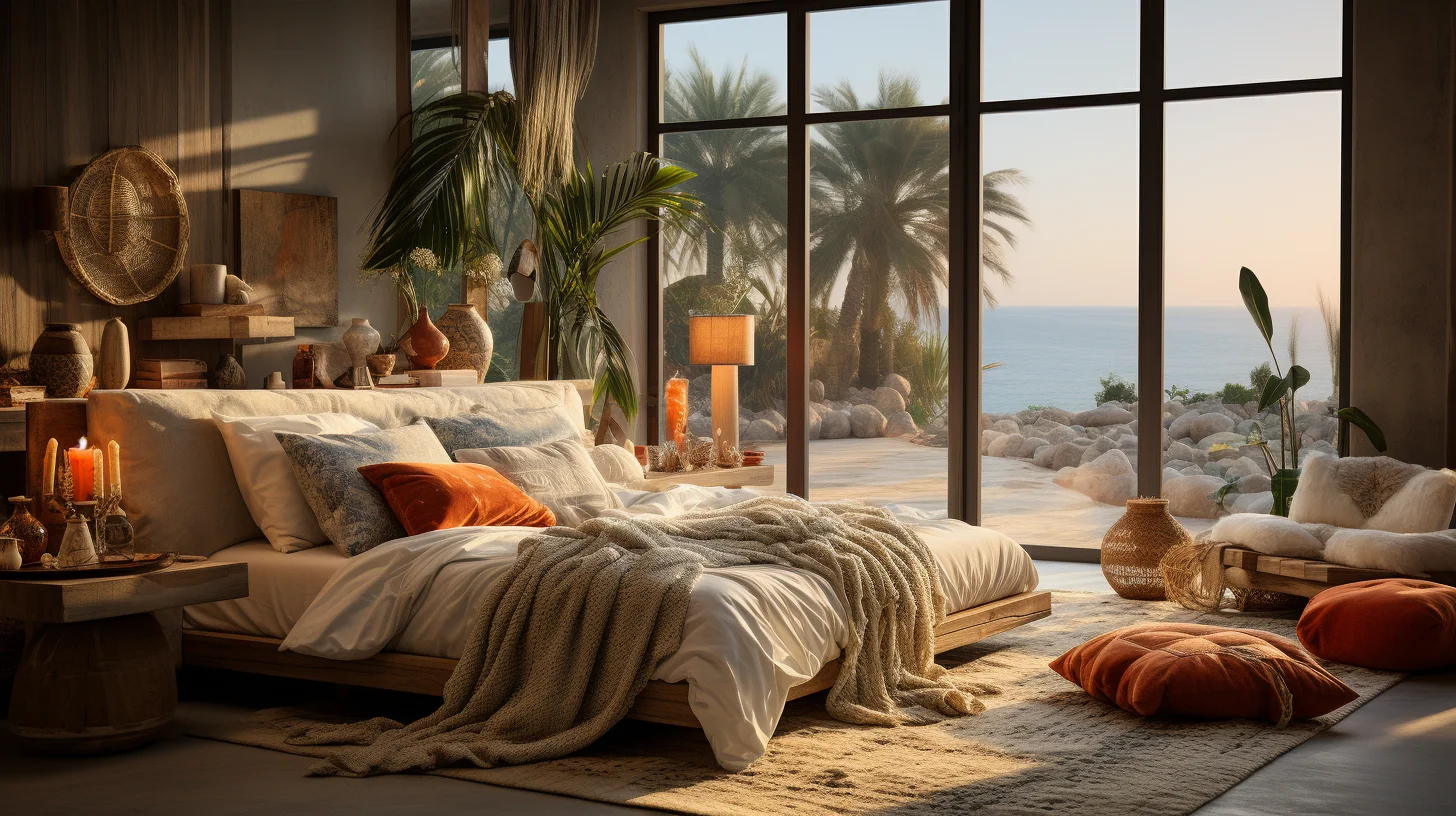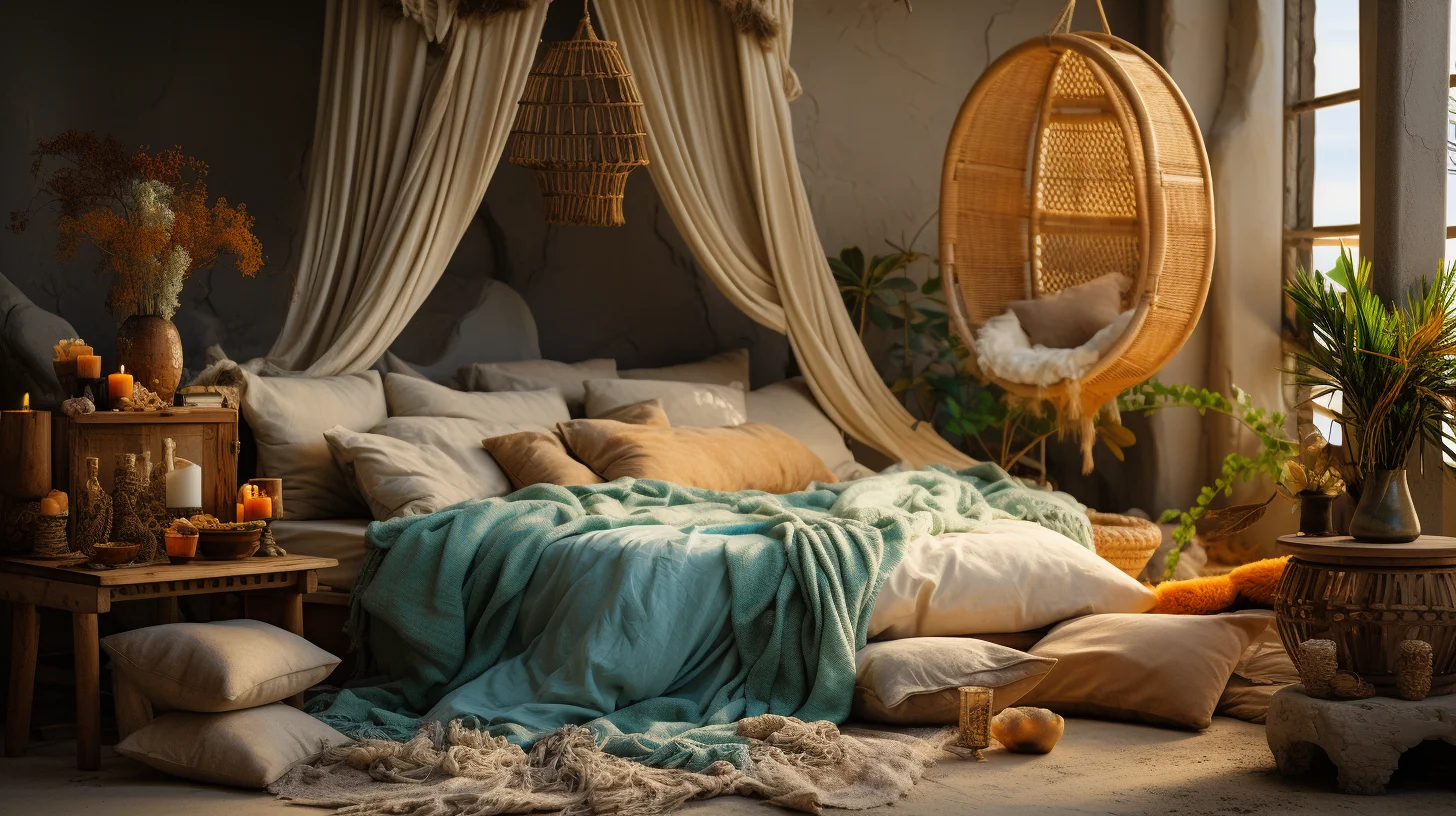 Colors and Textures:
The foundation of a boho bedroom lies in its rich, earthy color palette and mix of textures. Embrace warm and inviting hues such as deep reds, burnt oranges, mustard yellows, and earthy greens. Consider incorporating a neutral base of cream or beige to balance the bold colors.
Textiles play a pivotal role in achieving the boho vibe. Layer your bed with an assortment of throw pillows, faux fur blankets, and Moroccan-inspired rugs. Mix and match patterns like tribal prints, paisleys, and floral designs to create an enticing patchwork of textures.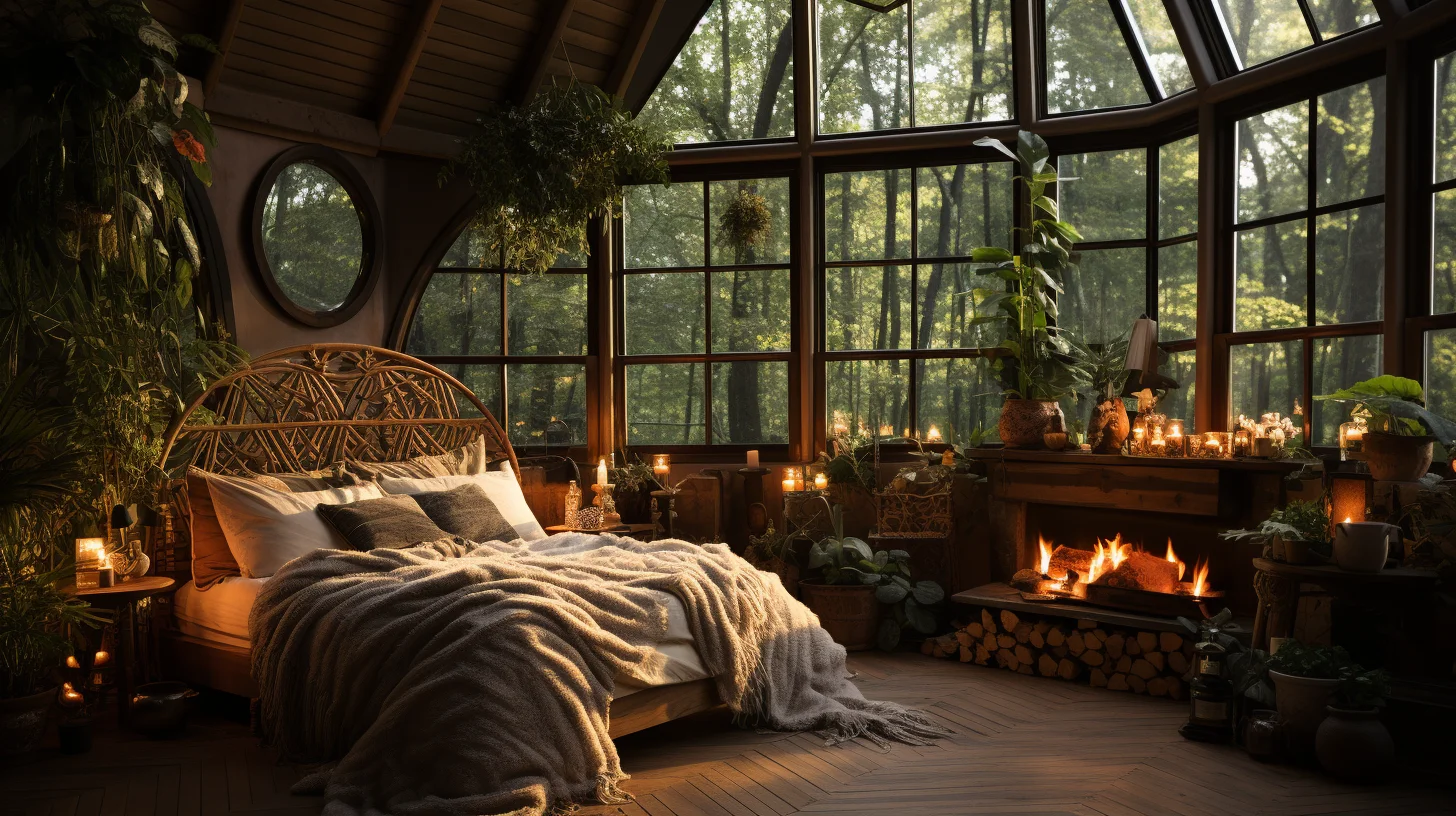 What kind of furniture works best for a boho bedroom?
Boho bedrooms often feature vintage or distressed furniture with a well-lived charm. Look for wooden bed frames, headboards, and nightstands with weathered finishes. Low seating options like floor cushions, poufs, or hammocks can add a relaxed and intimate vibe. Incorporate elements made from natural materials like rattan or wicker to infuse a touch of nature into the space.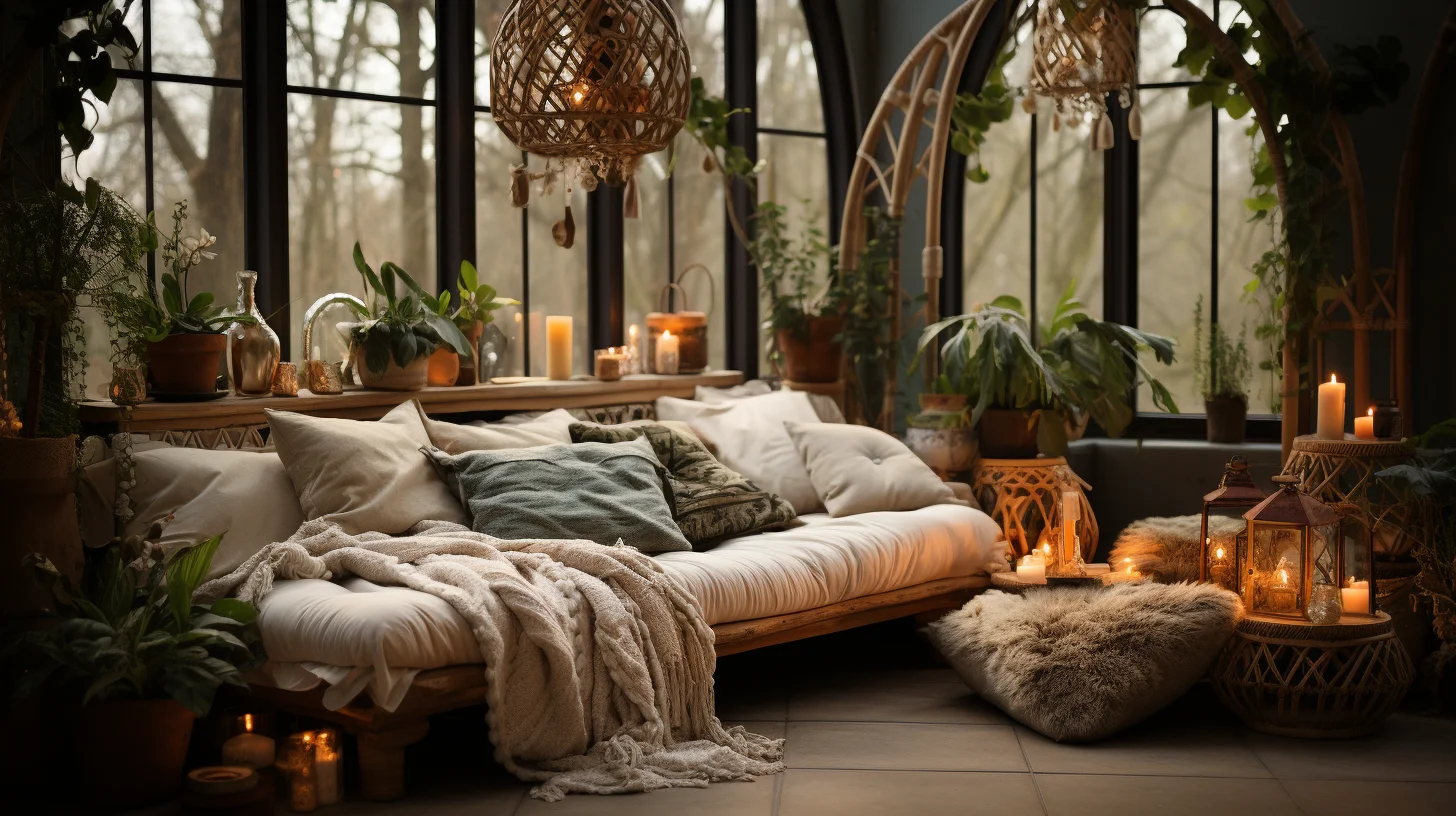 Furniture and Decor:
When it comes to boho bedroom furniture, opt for vintage or distressed pieces that exude a well-lived charm. A weathered wooden bed frame or a wrought iron headboard can act as a focal point. Low seating like poufs, floor cushions, and hammocks can add an intimate and relaxed atmosphere.
Infuse the room with artistic flair through wall hangings, macramé tapestries, and dream catchers. Display framed art, photographs, or postcards collected from your travels to further personalize the space. Utilize driftwood, terrariums, and potted plants to bring in a touch of nature and promote a sense of serenity.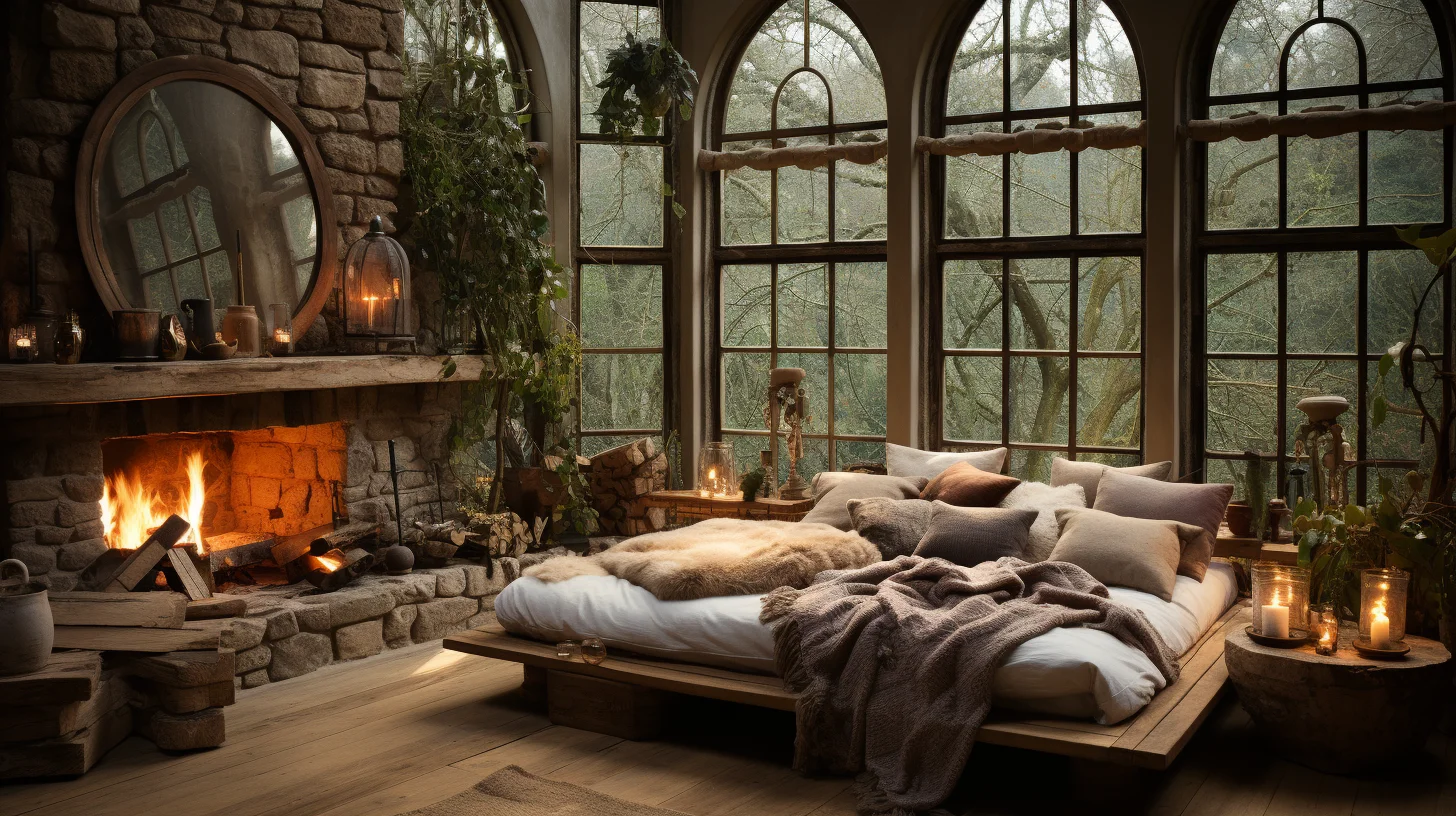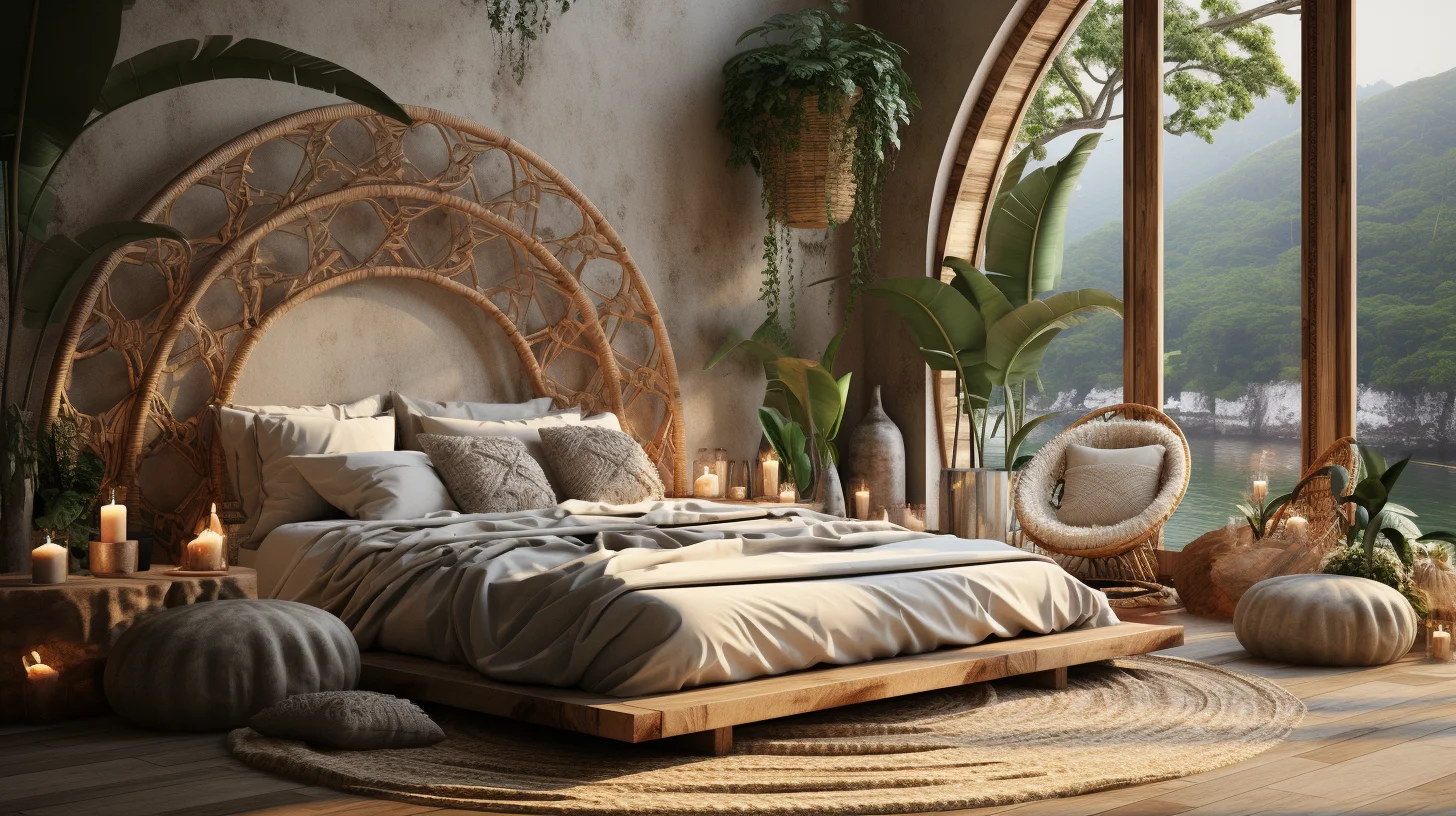 Can I mix patterns in a boho bedroom?
Absolutely! Mixing patterns is one of the hallmarks of the boho style. Feel free to combine tribal prints, paisleys, florals, geometric shapes, and more. The key is to use complementary colors and varying scales of patterns to create a harmonious and visually engaging look. Be adventurous and let your creativity guide you in creating a captivating pattern mix.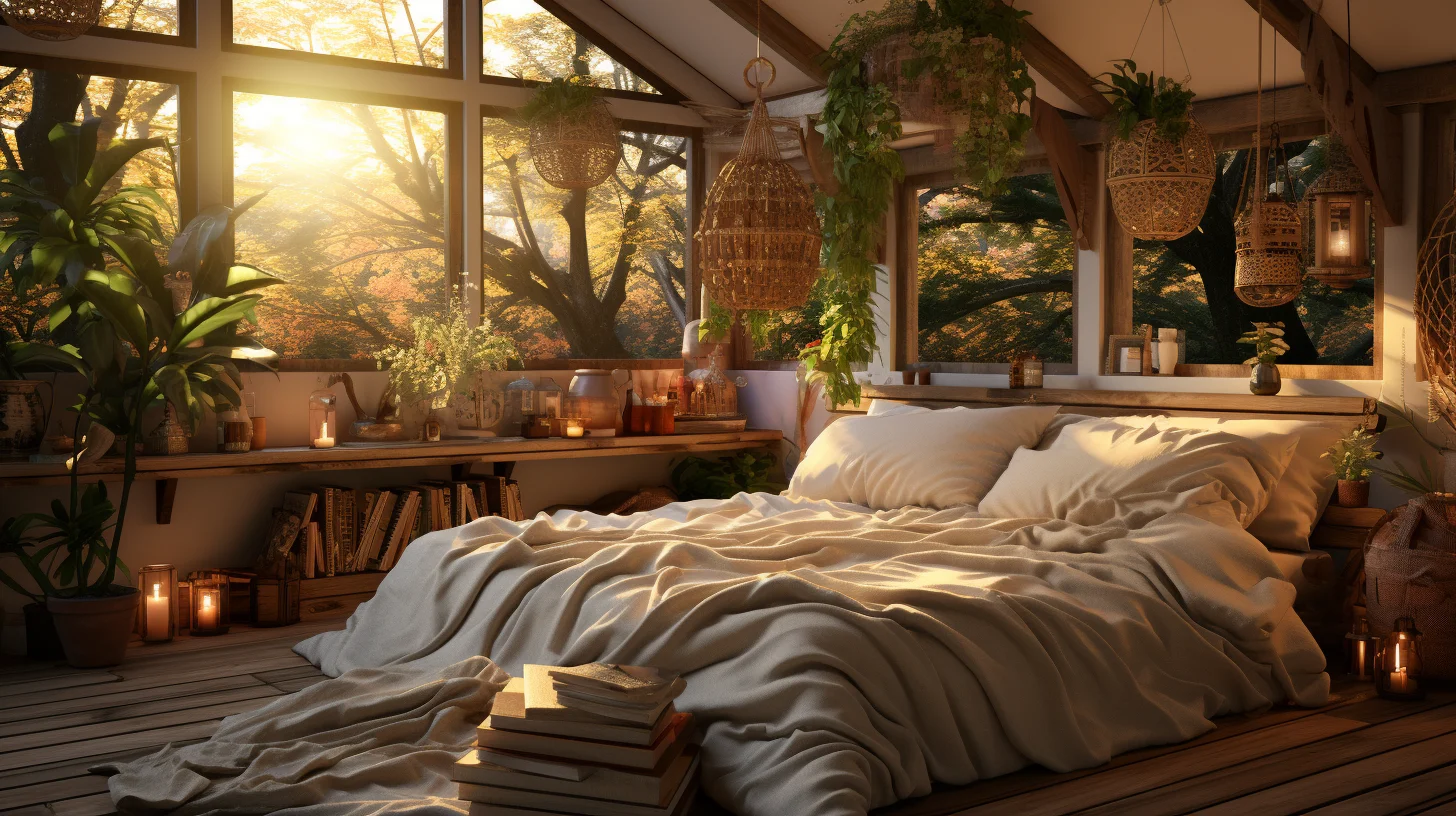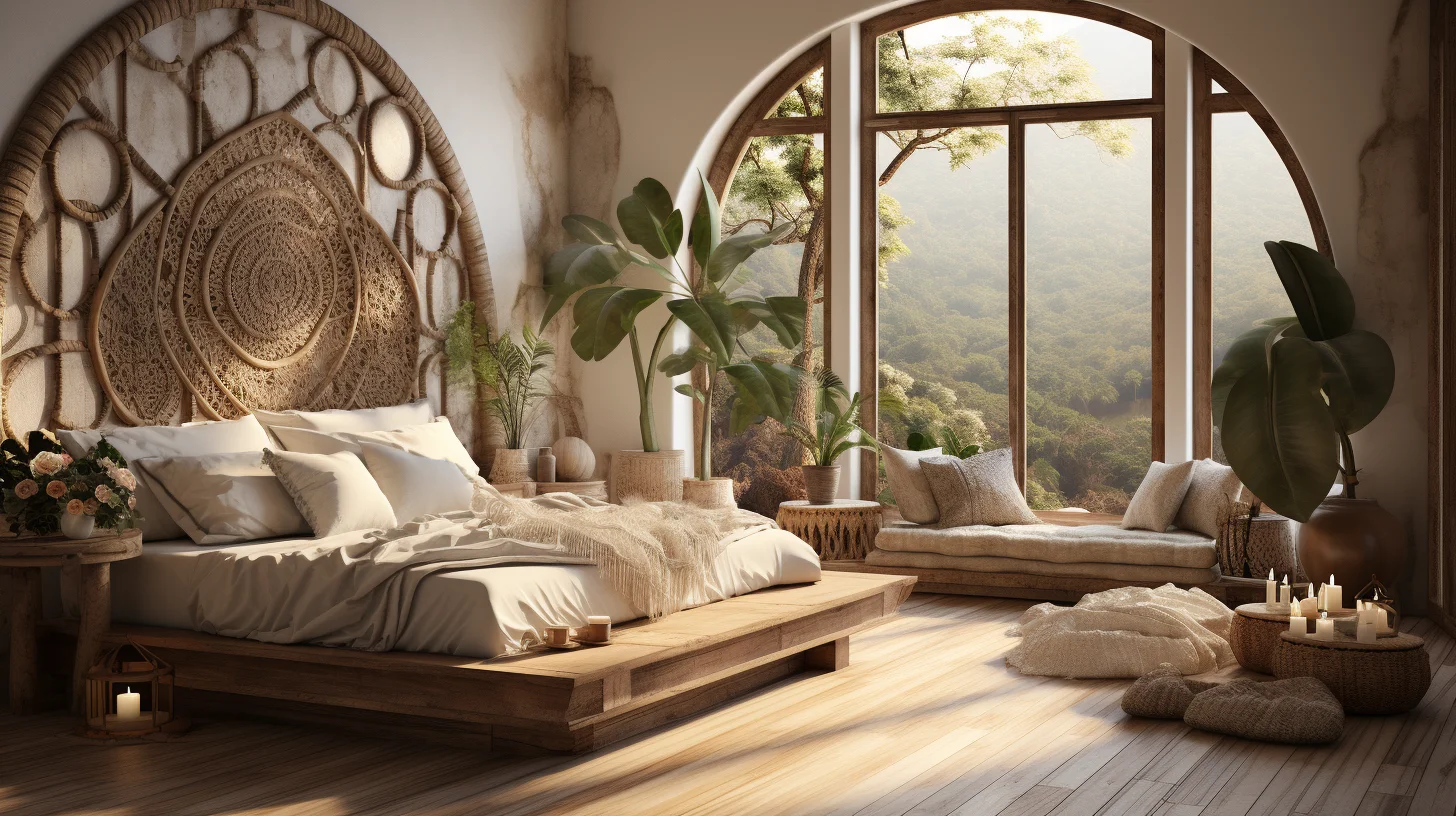 Lighting:
Boho bedrooms boast warm and intimate lighting to create a cozy ambiance. Ditch the harsh overhead lights and opt for soft, diffused illumination. String lights or fairy lights draped along the walls or ceiling can add a whimsical touch. Moroccan lanterns or Himalayan salt lamps can introduce a bohemian flair while providing a soothing glow.
How can I make my boho bedroom feel cozy and inviting?
To make your boho bedroom feel cozy and inviting, focus on soft, diffused lighting through string lights, fairy lights, or lanterns. Incorporate plush textiles like throw blankets and pillows to create a warm and comfortable atmosphere. Consider adding a canopy or curtain setup around your bed for a dreamy and intimate touch. Lastly, infuse the space with your personality by displaying art, photographs, and mementos that reflect your style.
By following these tips and embracing the boho spirit of freedom and creativity, you can transform your bedroom into a captivating and inviting bohemian sanctuary.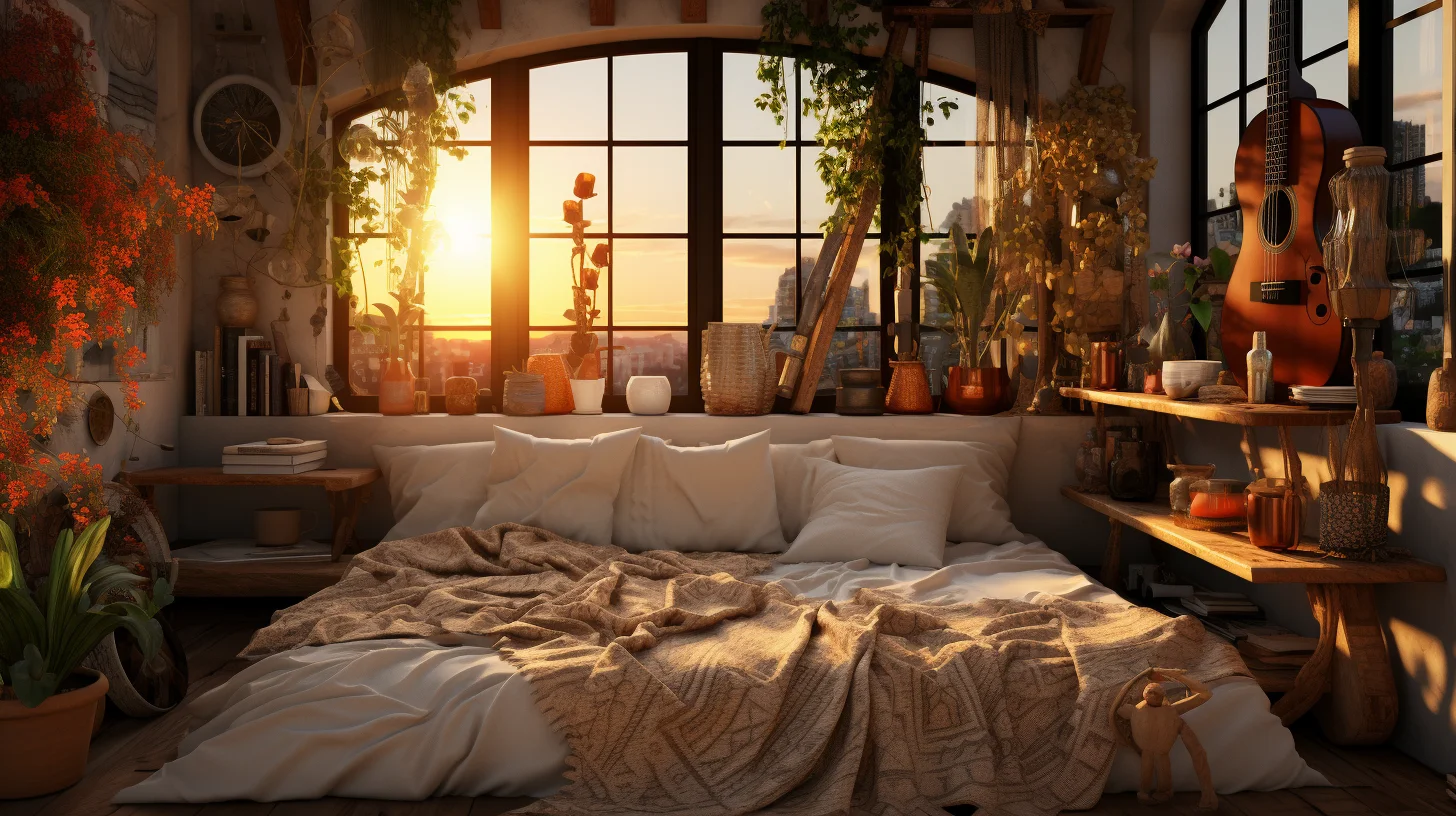 Canopy and Curtains:
Enhance the boho allure with a dreamy canopy or curtain setup around your bed. Choose flowing sheer fabrics in earthy tones or rich jewel colors. Play around with tie-dye or batik prints for a touch of bohemian extravagance. The canopy not only elevates the aesthetics but also brings a sense of privacy and seclusion.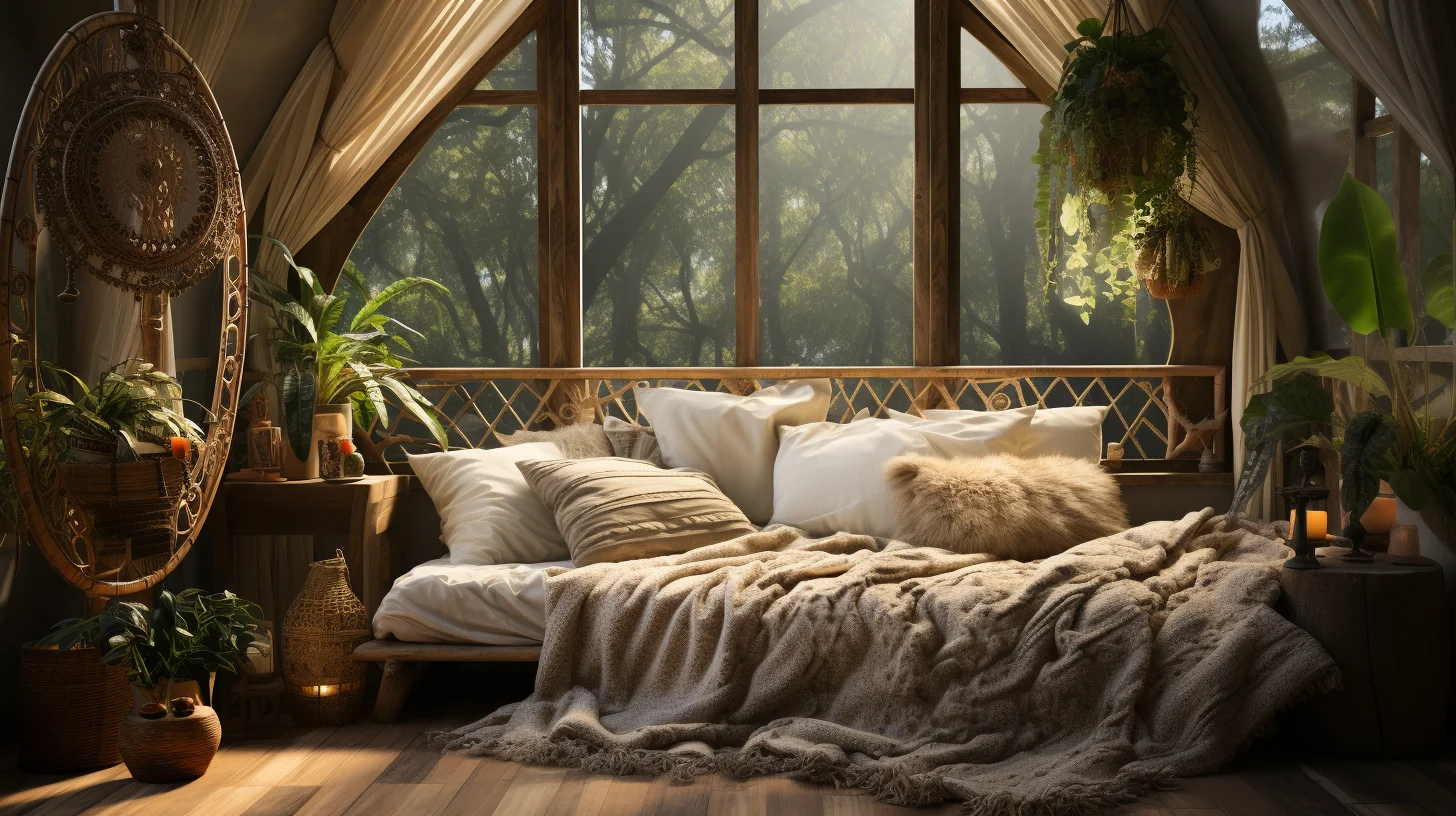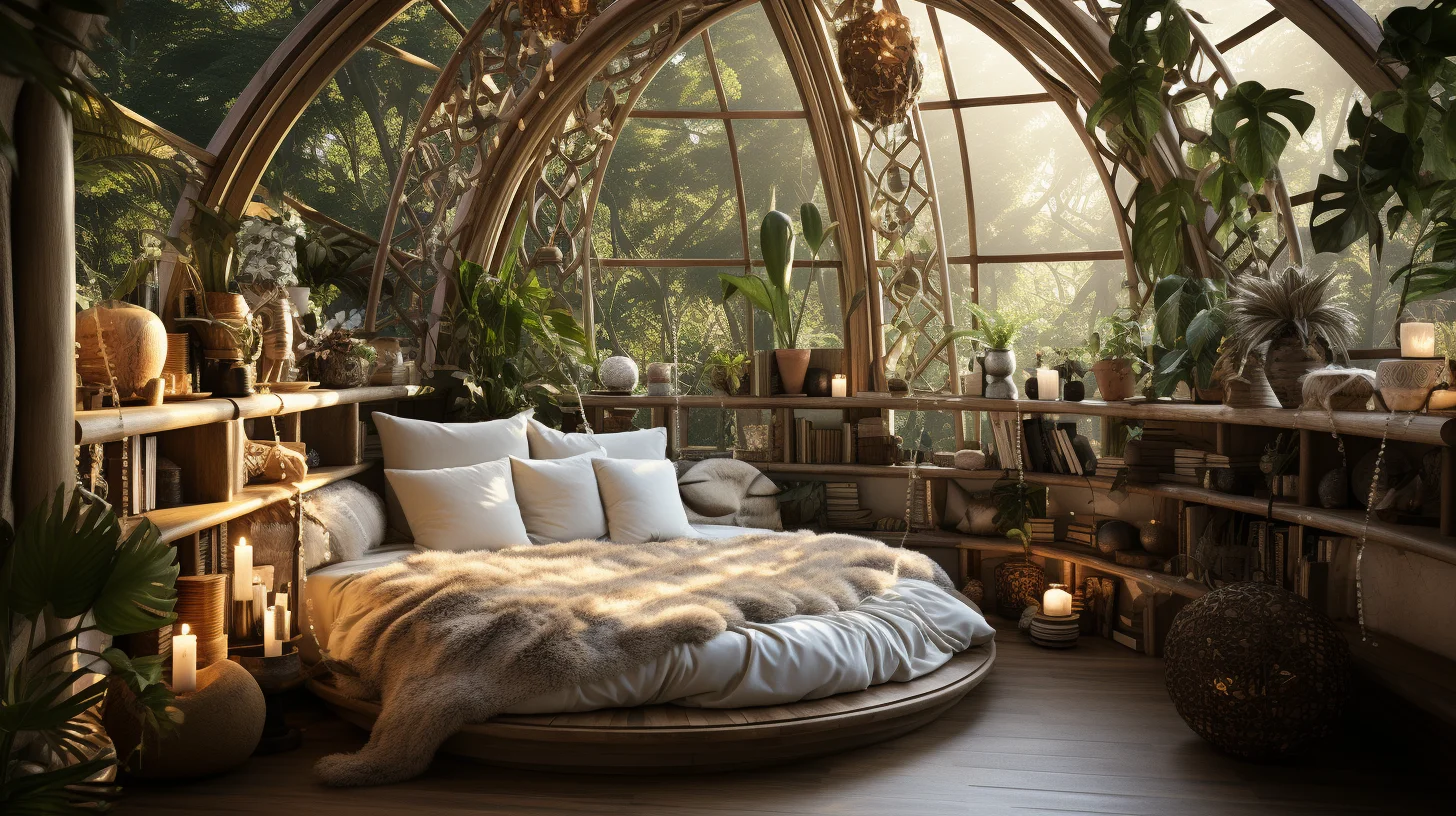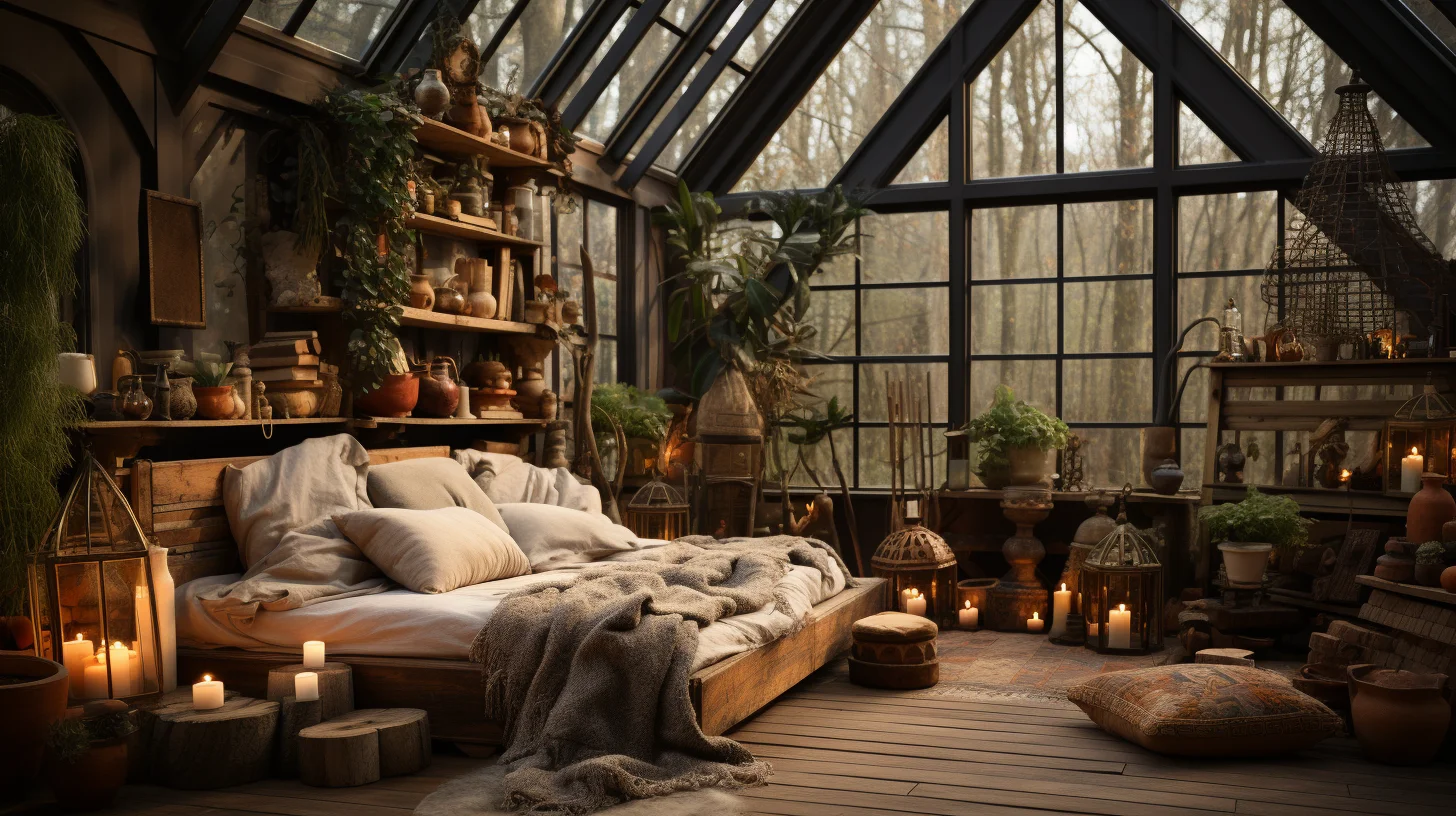 Nature-Inspired Accents:
Nature plays a pivotal role in boho bedroom decor. Integrate natural elements like wicker baskets, rattan furniture, and wooden wall art. Fresh flowers or greenery in vintage vases can add a splash of color and life to your bohemian haven.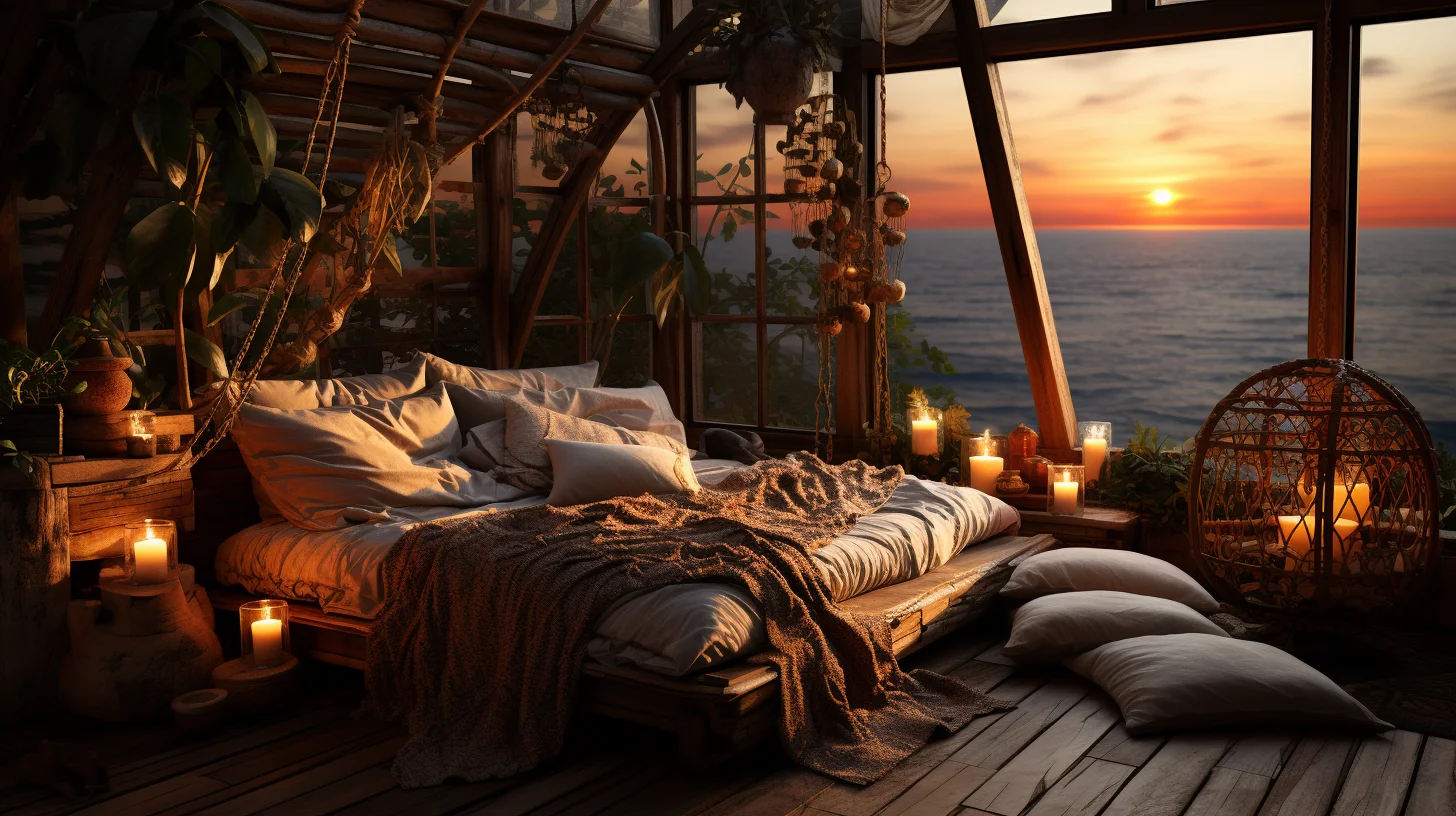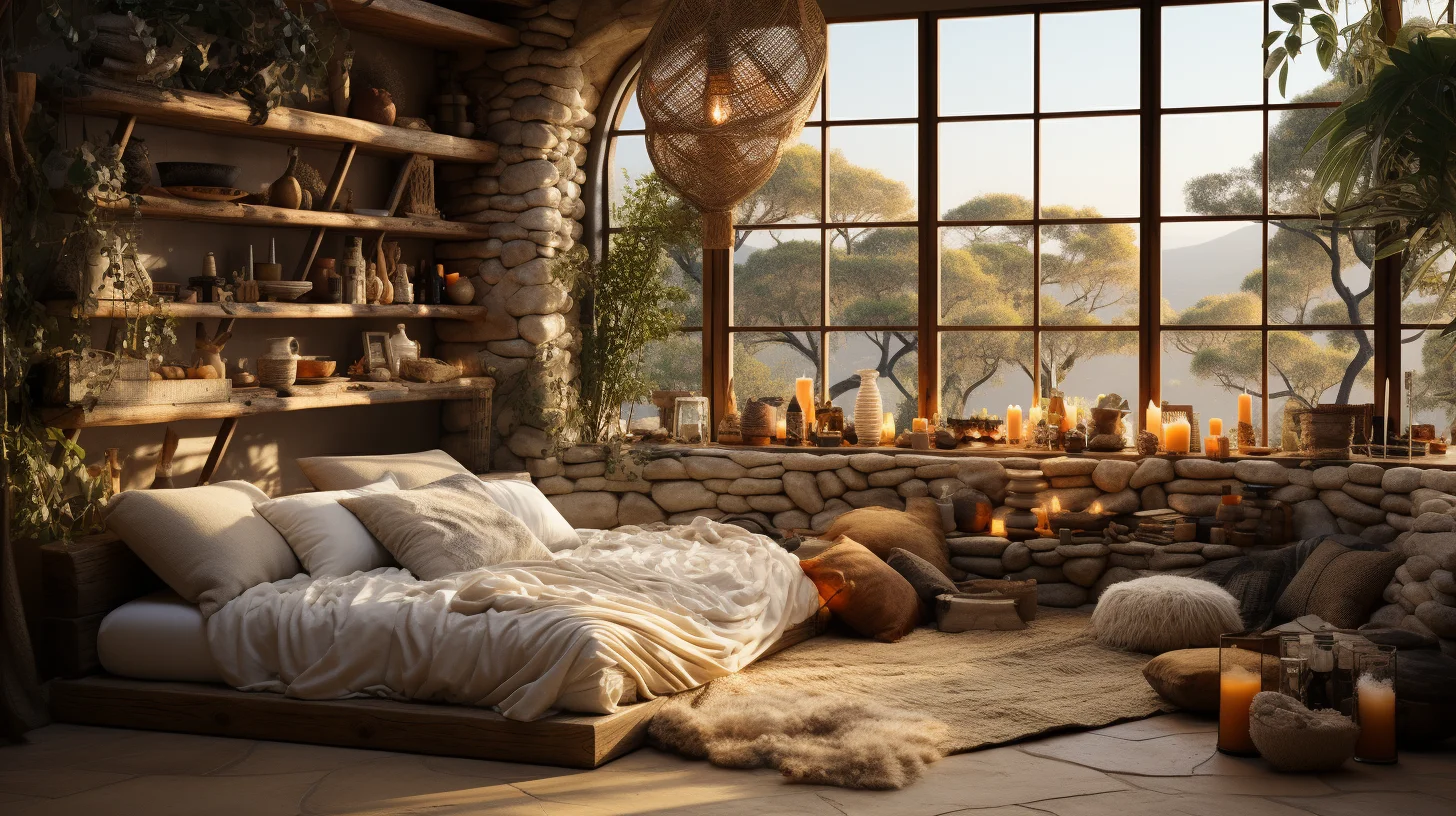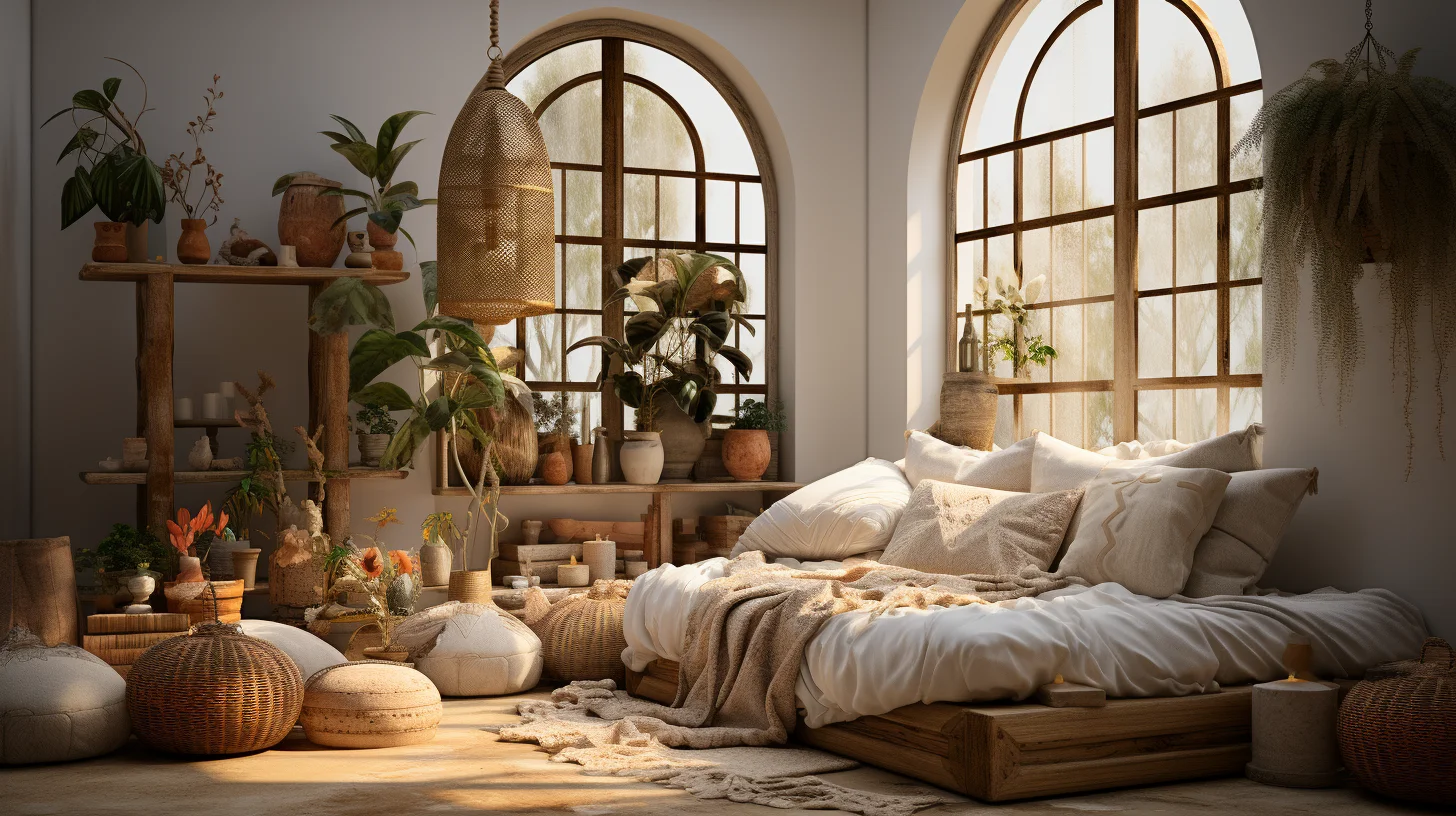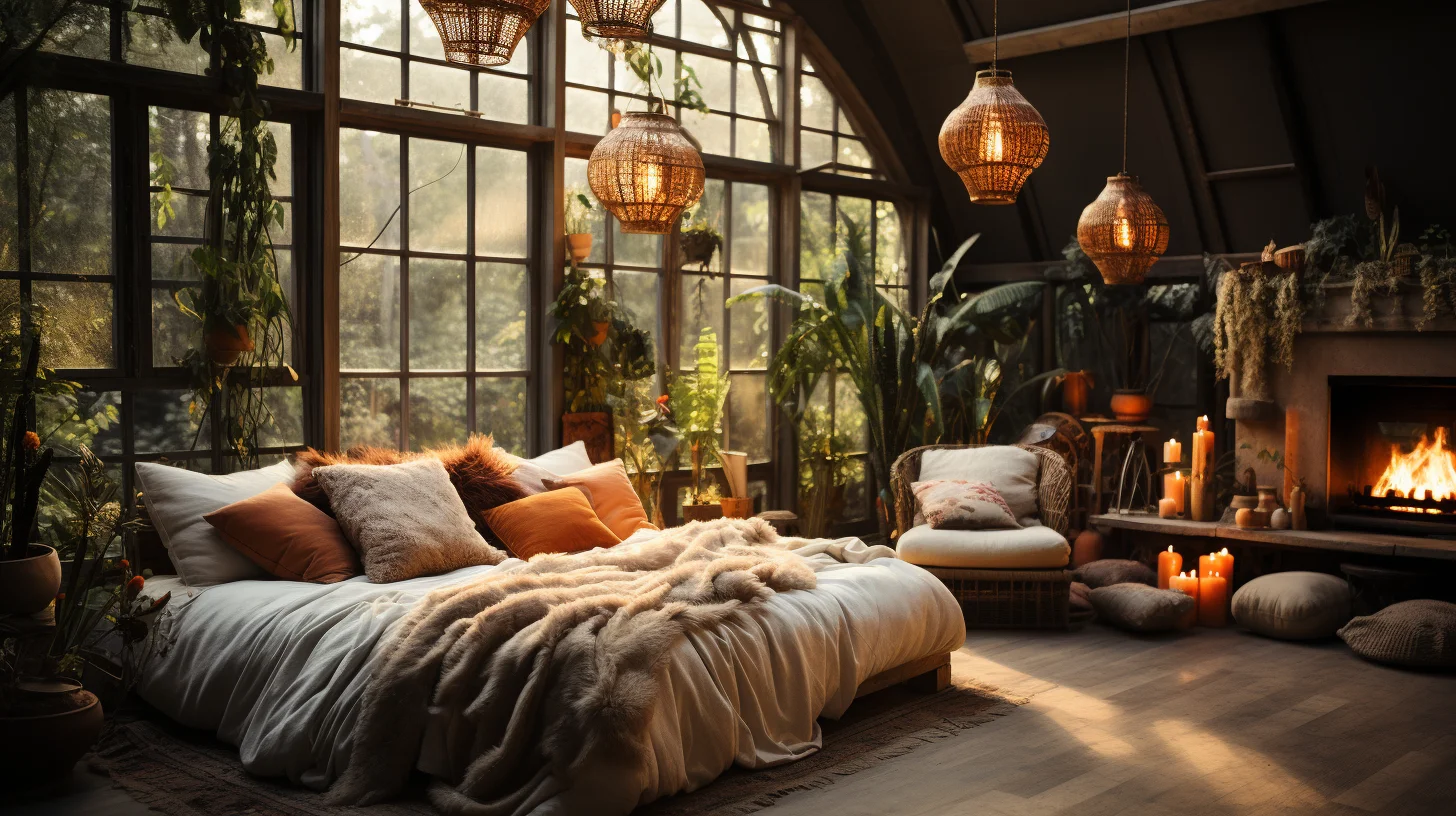 Mindful Minimalism:
While the boho style embraces maximalism, it is essential to strike a balance to avoid overwhelming the space. Embrace mindful minimalism by curating your collections thoughtfully. Choose a few statement pieces rather than cluttering the room with countless knick-knacks. Let the chosen pieces tell a story and reflect your unique personality.
Embracing boho bedroom ideas is an invitation to weave a tapestry of creativity, comfort, and individuality within the confines of your sleeping sanctuary. Through a harmonious combination of vibrant colors, intriguing textures, and nature-inspired elements, you can create an eclectic and inviting space that truly reflects your soul and sparks joy. Let your imagination run wild, and allow the bohemian spirit to infuse your bedroom.