How To Draw Sofa
If you follow the steps and recommendations of our instructions, you can easily learn how to correctly depict furniture
. In this article, we'll show you how to draw a sofa. Even a child can cope with the task. Let's get started?
Today we will draw a sofa with a pencil. We break down the whole process step by step into separate steps.
As a result, you will see that drawing such a piece of furniture like a sofa for a room is not at all difficult. For work, we need a pencil, an eraser, a piece of paper.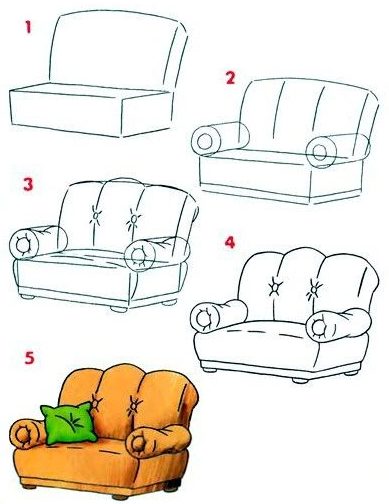 If you're not sure if you can draw straight lines, then stock up on a ruler. And it would be nice to have colored pencils for coloring.
At the first stage, draw a kind of rectangle, divided into three parts. One horizontal line divides the figure in half, separating the back of the sofa. Another line shows the borders of the cushions on the furniture.
On the back of the sofa, let's sketch three soft pillows. Next, let's add a couple of small segments, which will then be the armrests.
In the middle part of the sketch, draw three lines, these will be the pillows on which they sit. At the bottom of the sofa, draw a long line and two small vertical ones.
Now add a couple of small pillows on the sides. Draw lines on the seat cushions. Do not forget to finish drawing the nuances of the remaining pillows. Draw legs at the bottom of the sofa. As you can see, our furniture has already become more like a sofa.
In this step, we will draw a wavy line along with the back seat cushions. This will make our sofa look more comfortable.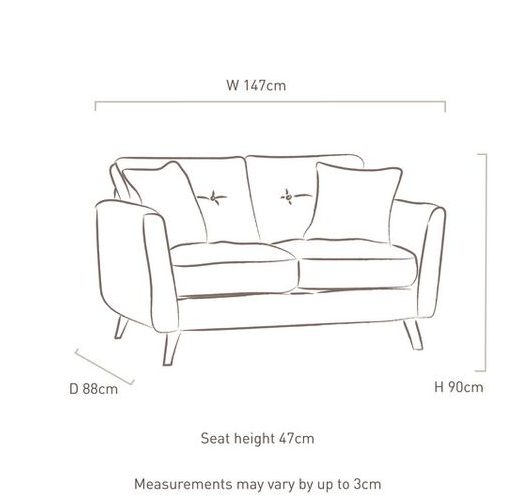 Now we take the eraser and erase all the auxiliary lines that were drawn at the initial stage. As you can see for yourself, we managed to draw a sofa with a pencil step by step.
All that remains to be done is to color in the drawing. You choose the color for coloring yourself, the main thing, as they say, is that it looks good on the sofa in the room.
I hope the lesson did not cause any difficulties. Nevertheless, watch another video tutorial, which shows how to draw a sofa in stages.
By drawing furniture, a preschooler in a kindergarten not only develops drawing skills but also gets to know the world around him. Pictures of furniture without background from this article are perfect for sketching with a pencil, the captions under the images will not allow the young artist to confuse objects in.