You may not know what barndominium interior design is until now, nonetheless this beautiful and practical home interior style is becoming more and more popular. Barndominium, abbreviated as "barndos", originated as a practical option for barn-style buildings. To reveal its uniqueness and see the beauty in such natural interiors, an exclusive creation of barndominium interior designs by the Do It Before Me studio will help you. 
Many farmers and ranchers have created a loft above the barn so that the shepherds can be close to the animals.
Today, barndominium have evolved into luxury holiday homes, especially in upscale rural areas with ranches and vineyards. Most barndominium designs use steel and then add a lot of interior design options.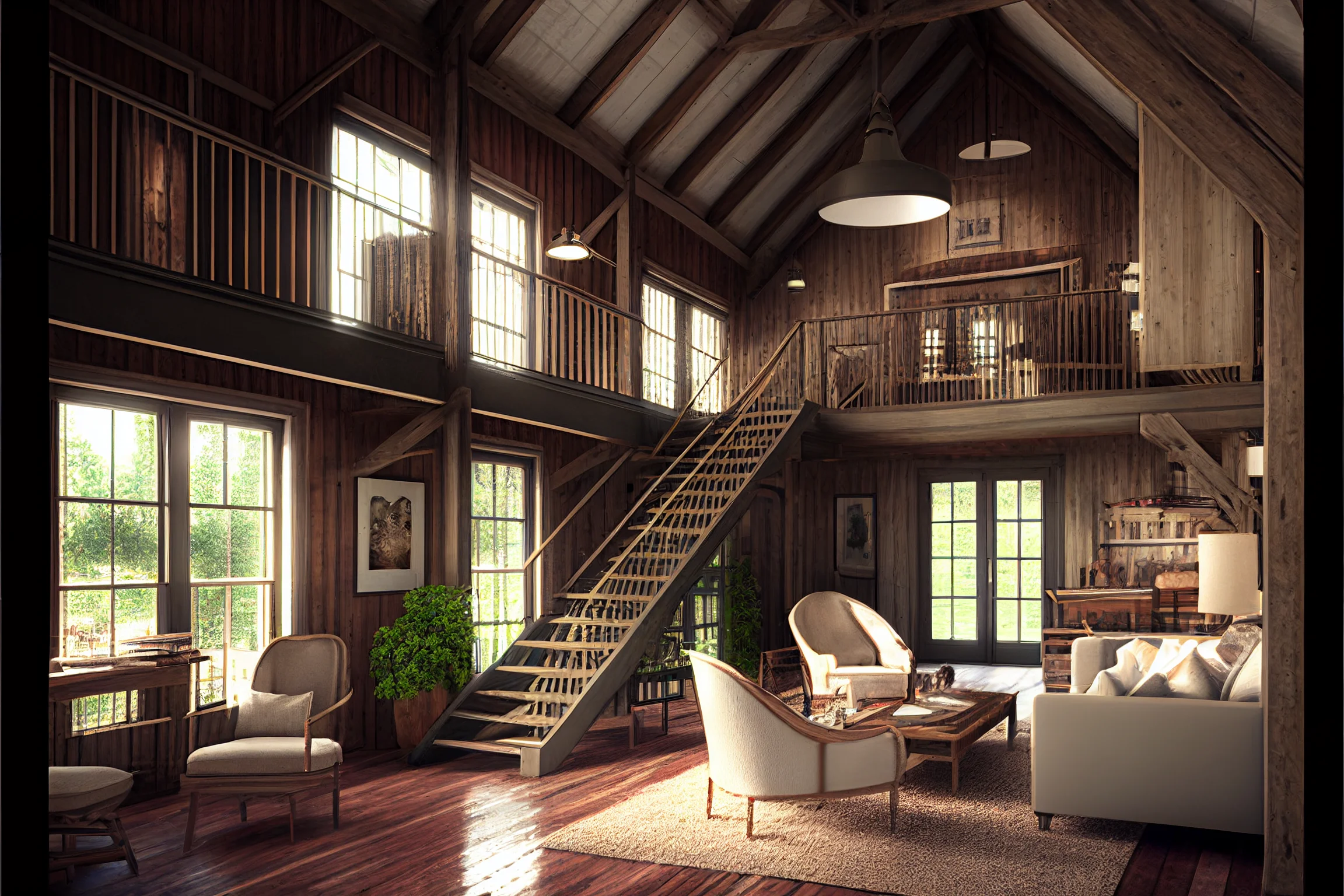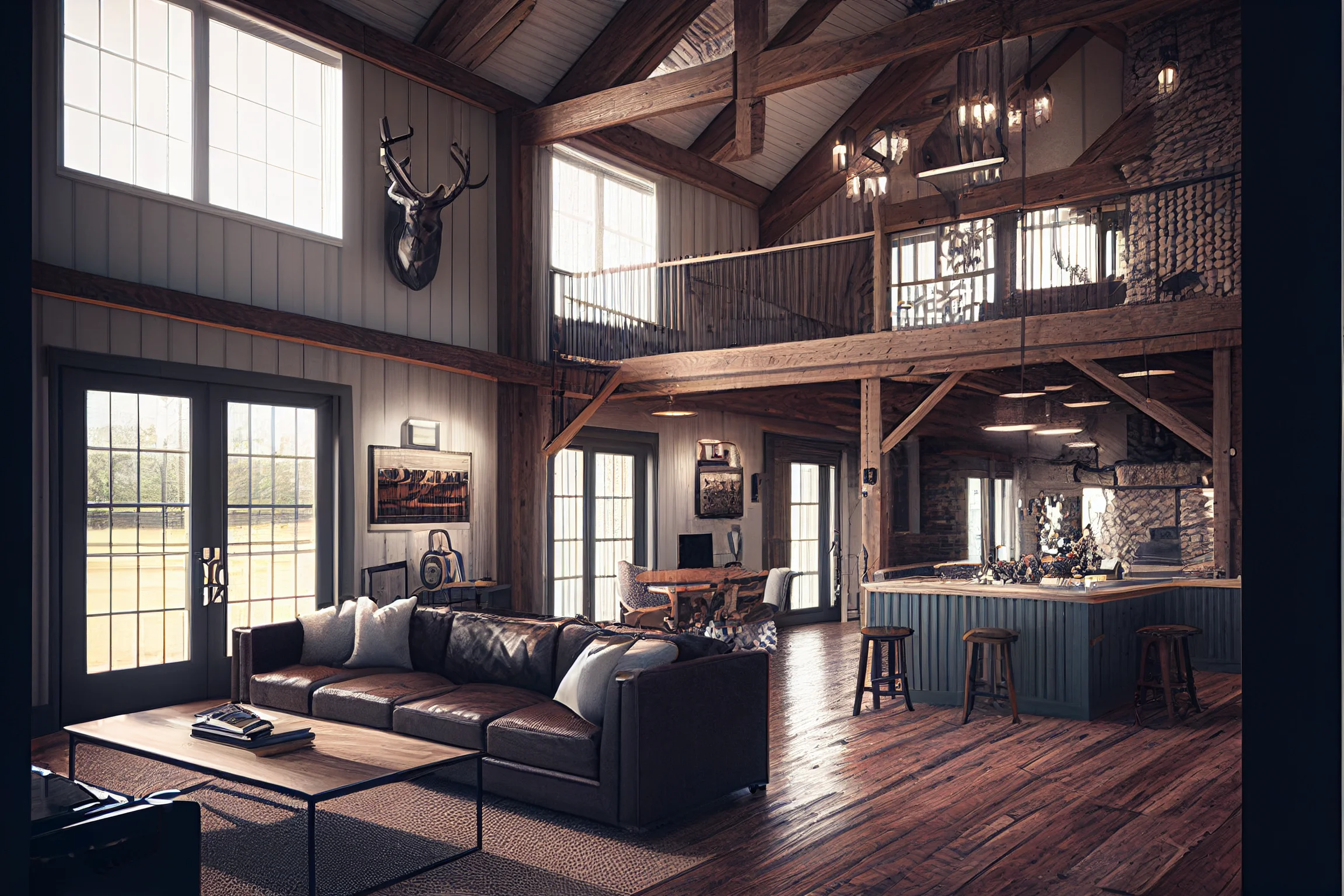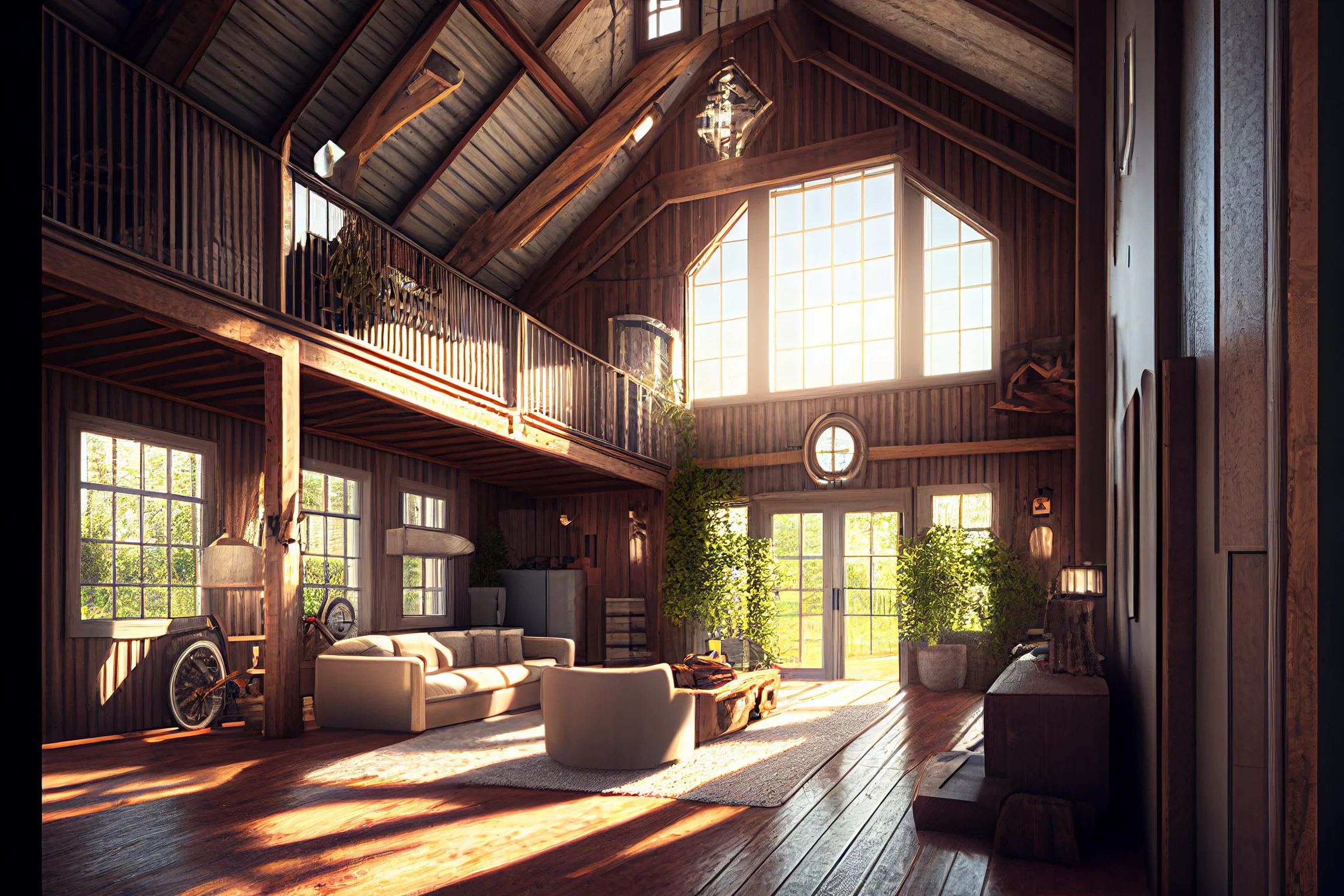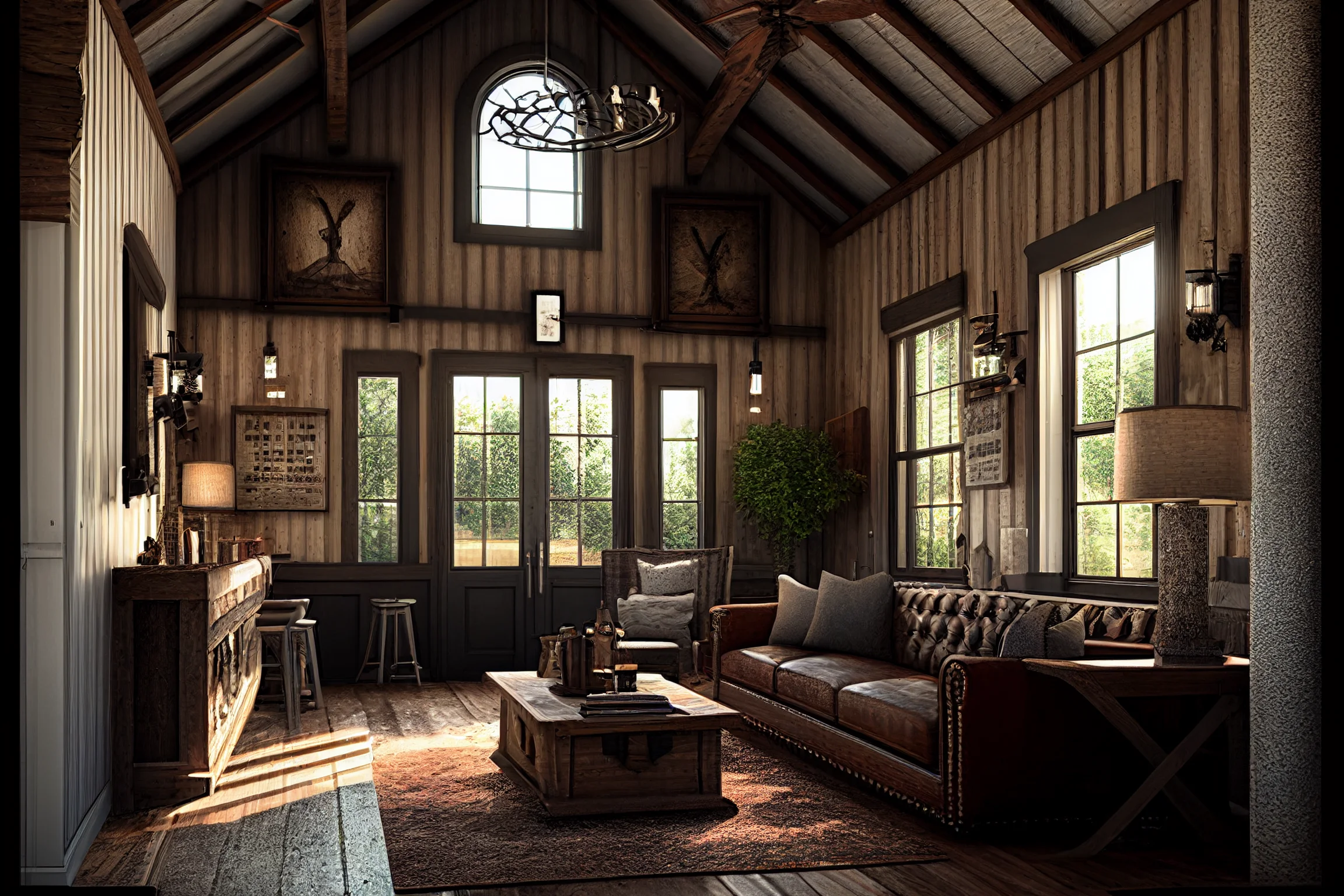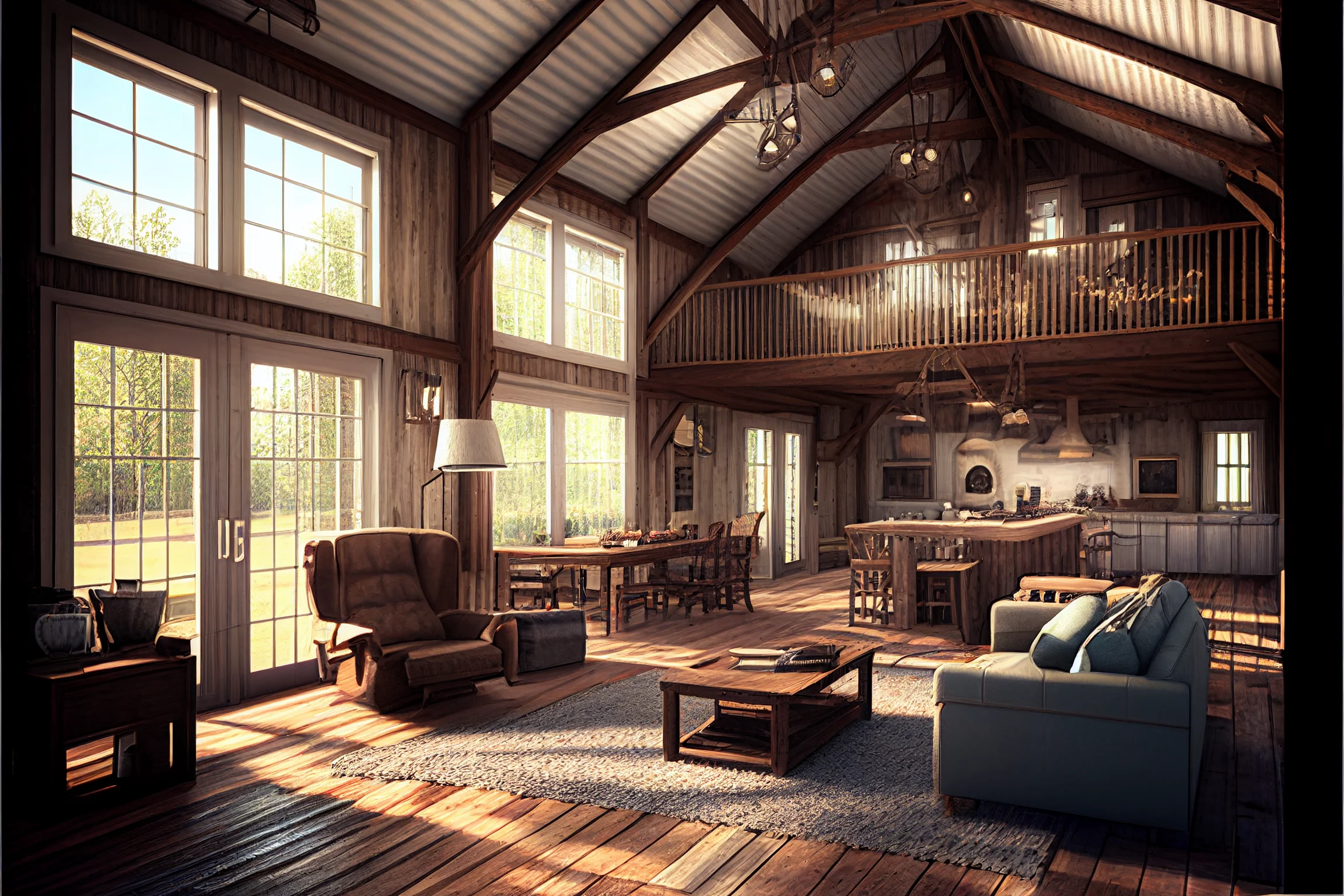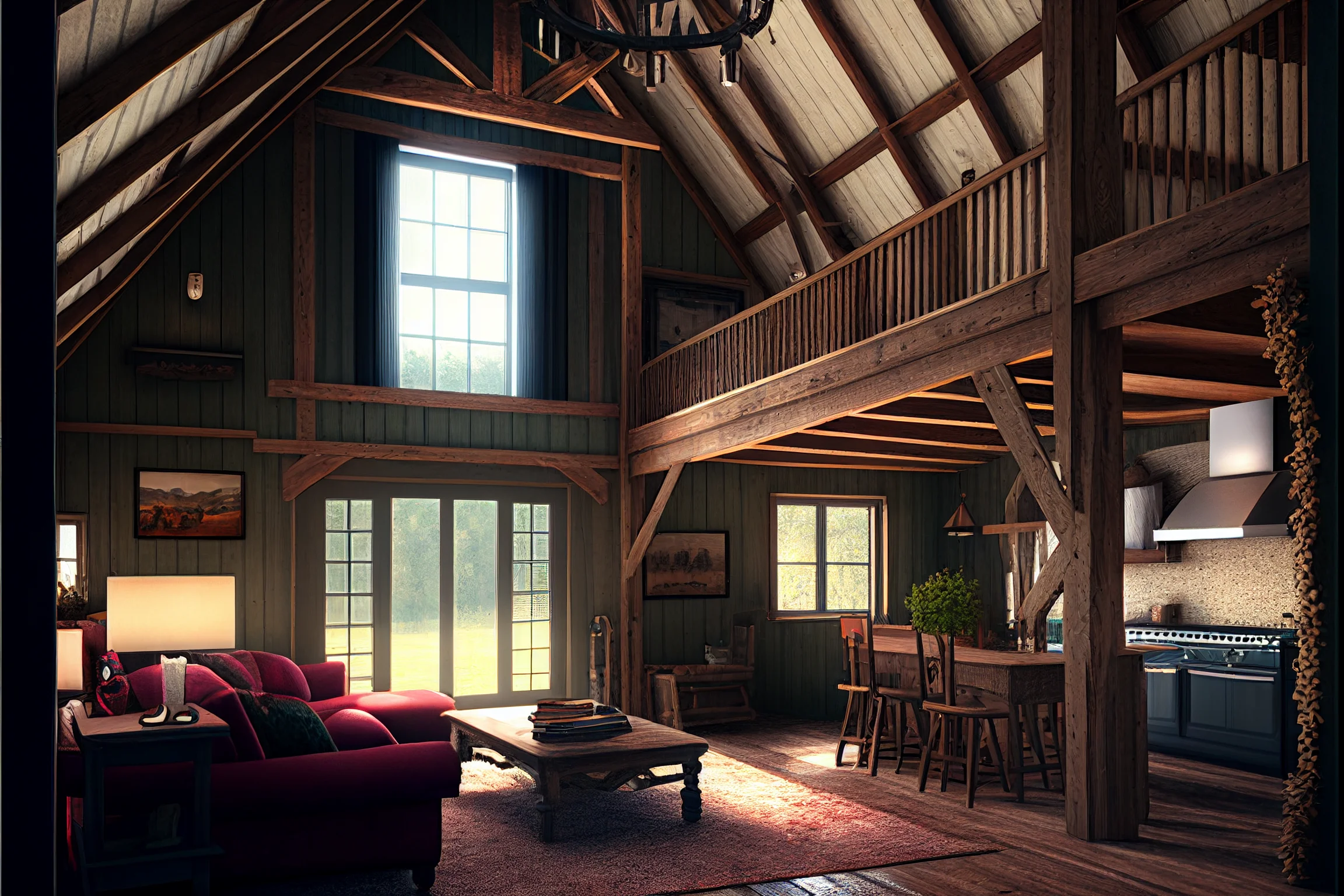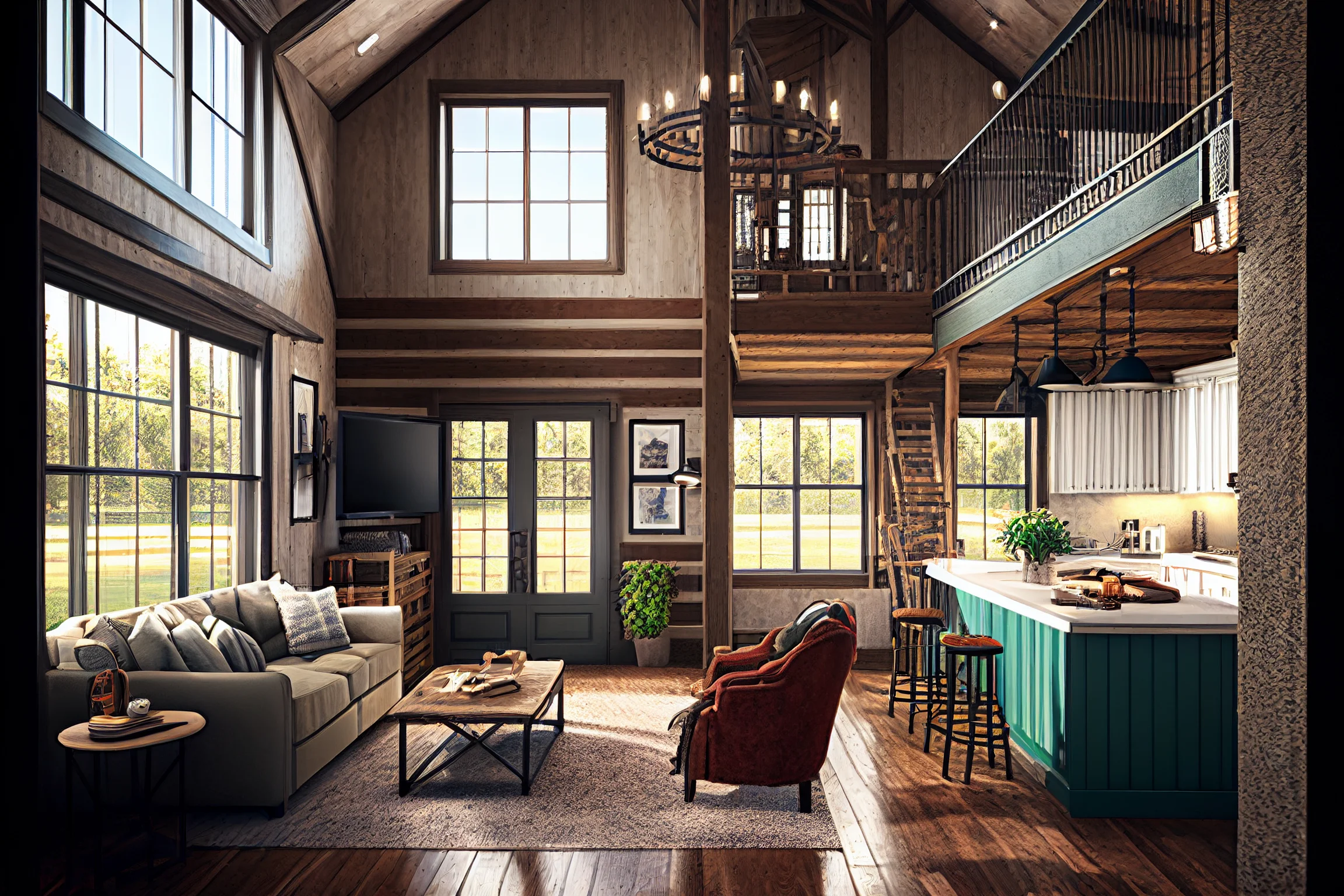 Advantages of barndominium interiors:
Simplicity

Construction time

Durability

Flexibility

Lifestyle
One of the barndominium interior design features that owners love the most is the flexibility of the interior layout, often with a loft upstairs that can be customized to suit their needs. Only some rooms will require a specific location due to the presence of plumbing and other communications in the house.
Interior design tips for this open-concept home
Barndominium is truly an open-concept home, so we are publishing a wide range of interior designs for you to get the inspiration you are looking for.
Color is becoming the simplest and best tool for personalizing a living space. To unite a large open space, you can use a bright accent strip around the perimeter. Accent walls are still very popular and can become the focal point of a large open space. By the way, ceilings can also become an accent of the interior.
The arrangement of a large barndominium consists of grouping furniture in the main areas – in the living room, dining room, kitchen, and others. Also, using oversized furniture such as sectional shelving and oversized chairs will help fill the space without looking too crowded.
Lastly, it is highly important to stick to one color palette for furnishing all areas in the barndominium, thereby combining them into one coherent and comfortable living space.