How To Draw House
A house is an architectural structure, therefore, drawing it in stages, you first need to build a general drawing of the house, and only then begin to "build" and add other parts of the house to the picture.
When drawing a house, you cannot do without a ruler, and, of course, a pencil. The house should look symmetrical, so you need to accurately mark the dimensions of the height, width, etc. using a ruler.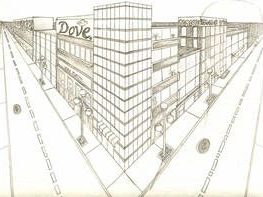 The house can be depicted in different ways, for example, make a roof of tiles, draw double doors, or add a chimney made of bricks. Draw these "little things" as you wish, but any house should have a foundation, walls, a roof, and doors with windows.
If you follow these rules, then the lesson on how to draw a house for you will be very easy.
To create a drawing of the house, draw a rectangle first. Measure out more than half the space inside it and draw a vertical line at this point. She will divide the house into two parts, an entrance hall, and a living room.
The purpose of this lesson is to learn how to see the proportions of the house, my drawing does not have to be copied, you can choose a different layout of the house for your drawing.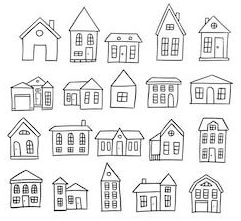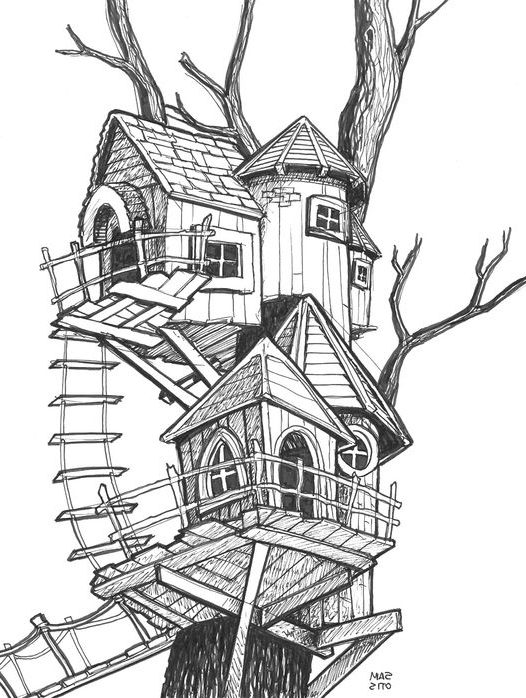 Inside the left half of the house, draw, in the middle of the roofline, the point of its top.
From the end of the right line, draw a horizontal line to the end of the house itself, it will separate the roof from the walls. On the right side of the picture, draw a rectangle for the future door.
You can see that drawing the house in stages, using a ruler, everything turns out quickly and smoothly. And as soon as you draw the windows and the foundation, the picture of the house will be almost ready.
At the bottom of the picture, draw a line for the foundation, it must be at any house. Trace the contours of the roof with additional parallel lines. In the living room, draw two rectangles for the windows.
Draw parallel lines to the front of the roof with a pencil to create a planking effect. Draw jumpers in the windows. Draw the doorway from two halves. Draw a threshold at the bottom of the entrance.
"Make" the foundation of bricks, dividing the general outline into cells. The roof also needs to be decorated. It is best to draw the details of the tiles for this. You will have to work a little, but the drawing of the house will be more beautiful. The chimney will also be made of bricks.
When painting a house, you cannot do without the surrounding landscape, consisting of trees, grass, blue sky, bright yellow color of the sun, pets, people, etc.
Be sure to color the picture of the house at your discretion with colored pencils or paints.