Black rose tattoos have always been one of the most popular tattoos around the world. It is long believed that the black rose tattoo symbolizes death and grief while being considered a symbol of beauty, youth, and love. The black rose carries only positive qualities in itself. Even in some countries, the black rose is considered to be a symbol of silence and mystery.
In the Middle Ages, a black rose tattoo was meant to apply to prisoners who received the death penalty. Slowly, the meaning changed, and at present, the black rose began to symbolize love, beauty, passion, mercy, forgiveness, and spirituality.
Nowadays, a black rose tattoo is considered one of the most beautiful flower tattoos on the body. The black rose itself symbolizes glory, the leaves represent joy while the thorns represent sadness. Different color shades of roses also have different interpretations.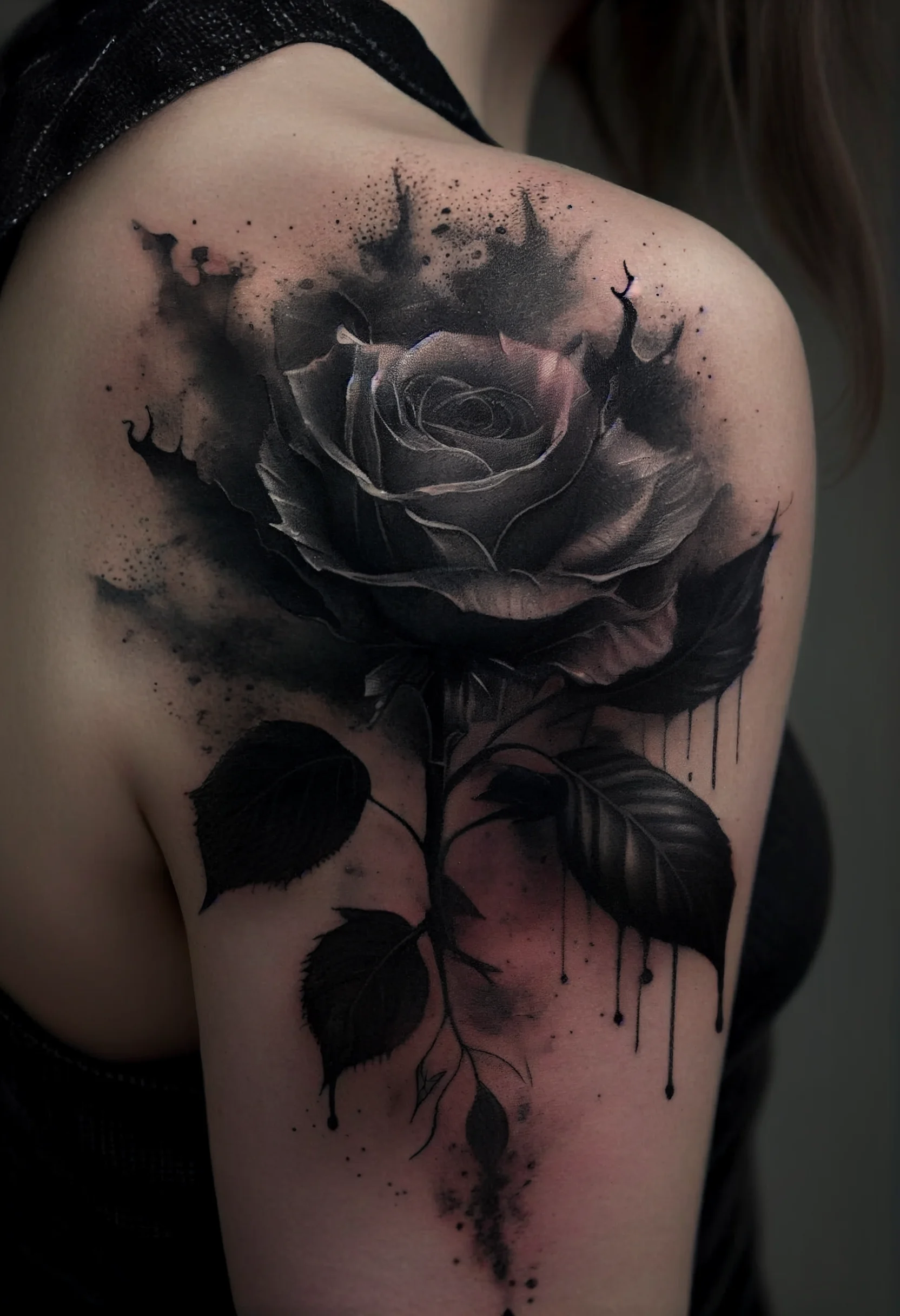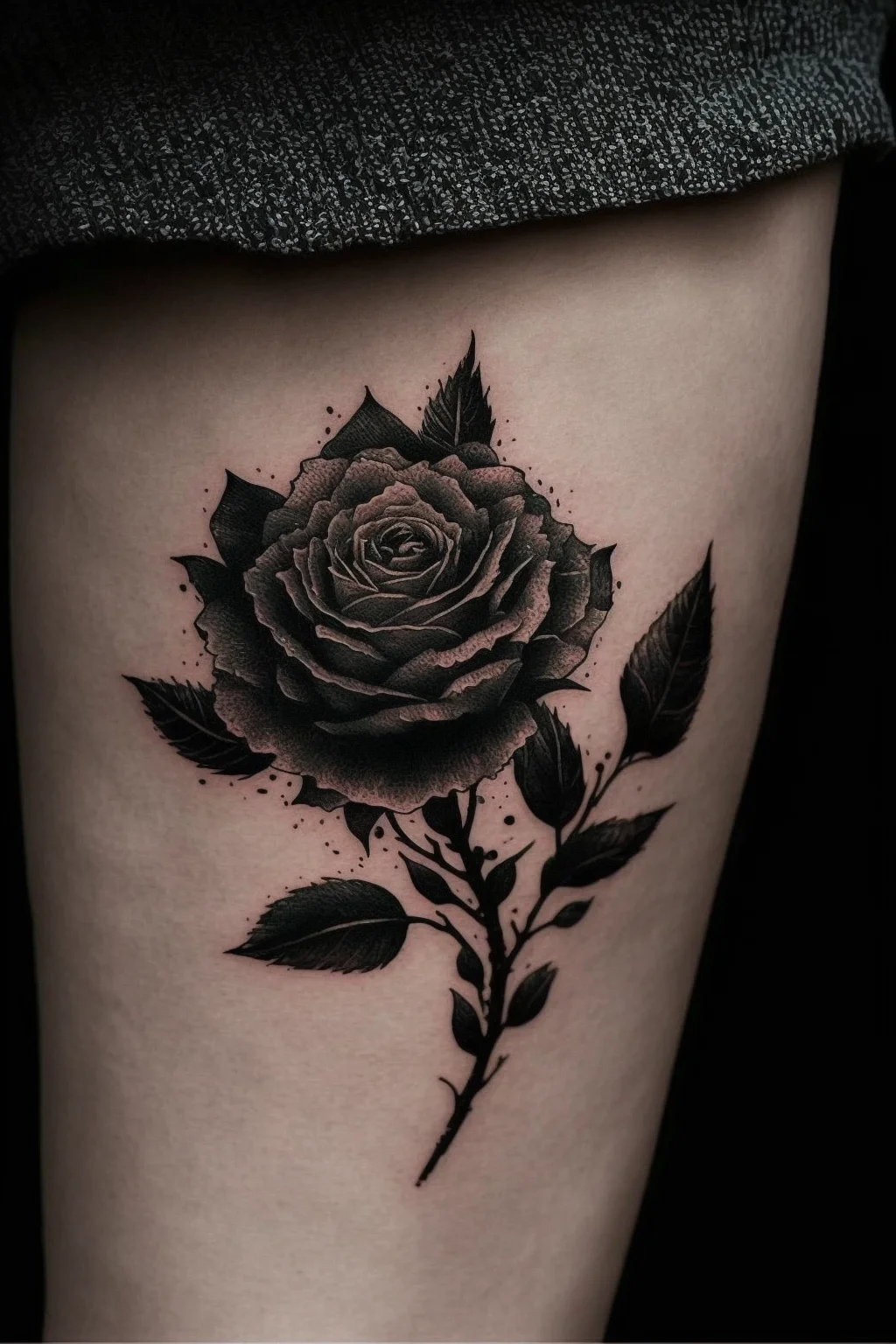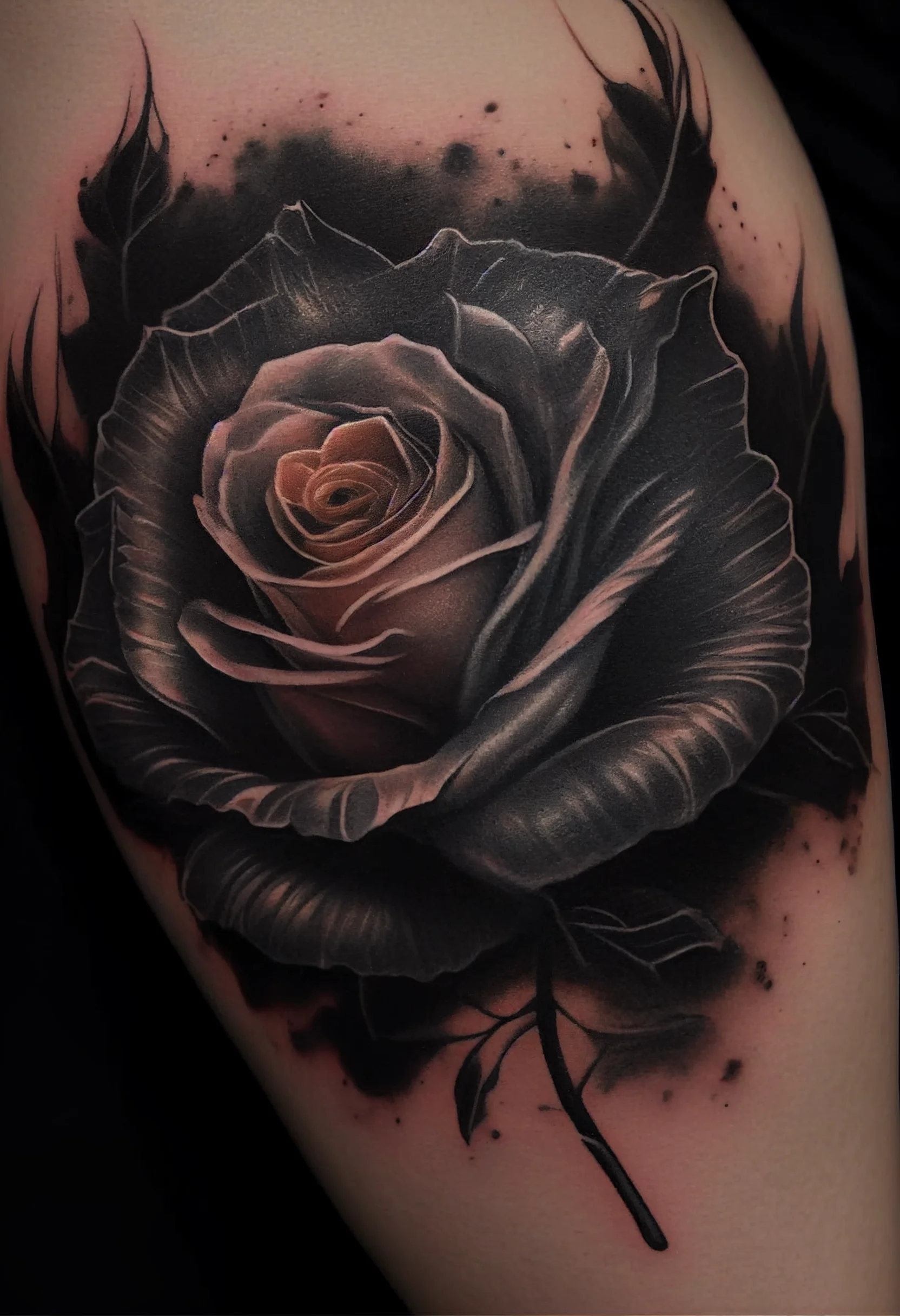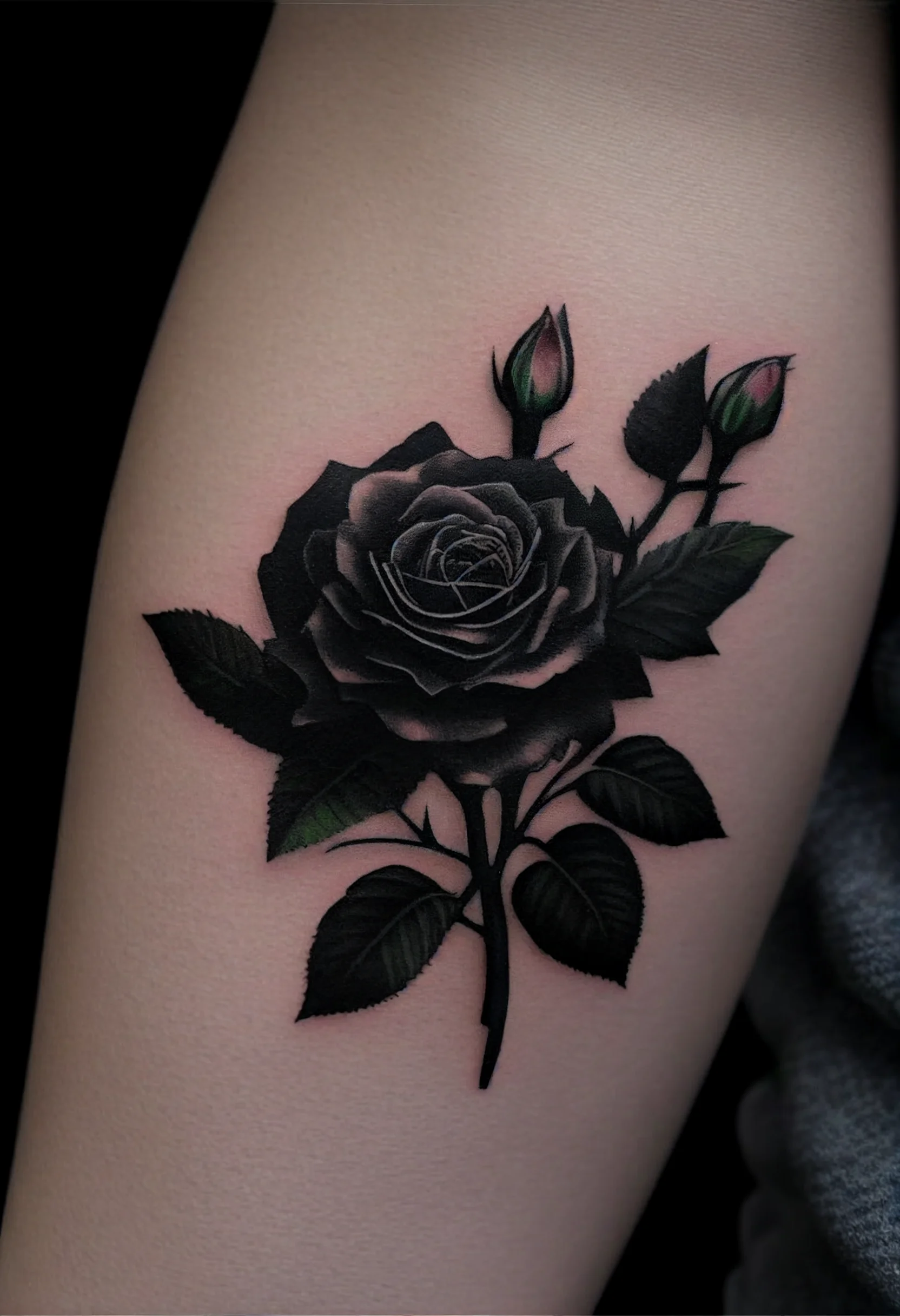 What is the meaning of a black rose?
The black rose tattoo is extremely popular and there are multiple interpretations concerning the black rose tattoo. Some claim it symbolizes love, while some put separation, sadness, and tears into the tattoo. Yet, despite such interpretations, many remain to prefer black rose tattoos.
In Western countries, the black rose is associated with death, grief, and loss. Black color is considered a symbol of the funeral. But the original interpretation of the rose is romance, passion, and love. So, the meaning of a black rose tattoo is sadness from the loss of love. It could be the death of a loved one or feelings. Oftentimes people prefer black rose after a breakup. In such cases, the name of a loved one, or some phrase with meaning, is often added to the rose tattoo as well.
The second most popular meaning of a black rose tattoo is hope, loyalty to someone, devotion to a goal, or an idea.
On the contrary, choosing a black rose, meant struggle and war among them in previous times. In history, the black rose was considered a symbol of England and Ireland, which waged a war for independence. Many Irish patriots made tattoos with this flower on their bodies. Therefore, now the black rose is considered a symbol of anarchists and goths.
It is worth noting that a black rose tattoo does not have to mean death, longing, or loss. A positive interpretation of the flower is well accepted in the meaning of respect, hope, and a sense of duty.