How To Draw Dog?
Draw the dog on the whole sheet of paper, so it will be easier for you to draw small details and a large picture always looks more impressive than a small one.
First, draw a diagonal line from corner to corner, not pressing hard on the pencil.
In the center of the line, draw the largest circle. It is not necessary to draw it perfectly flat, you see in my drawing it is also uneven.
Draw another circle next to it, and the one that will be the dog's head is slightly smaller in diameter than the lower one.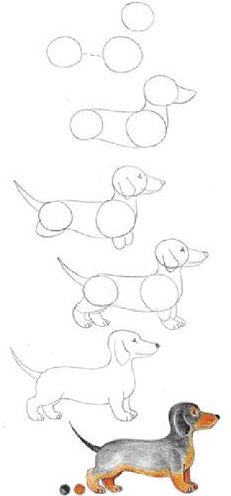 The diagonal line can now be removed with an eraser and draw the joint markings for the paw and the lower parts of the three paws since the fourth paw will not be visible.
Connect the paws with lines, exactly as in my drawing, and draw an oval for the dog's head. All these shapes are easy to draw, but it is very important to place them accurately.
The proportions of the dog, and the whole picture as a whole, will depend on this in the future. Check again the exact location of these contours and move on to the next step.
In this step, you only need to draw a general outline of the body, legs, and head of the dog. It may not be difficult to do this, but be extremely careful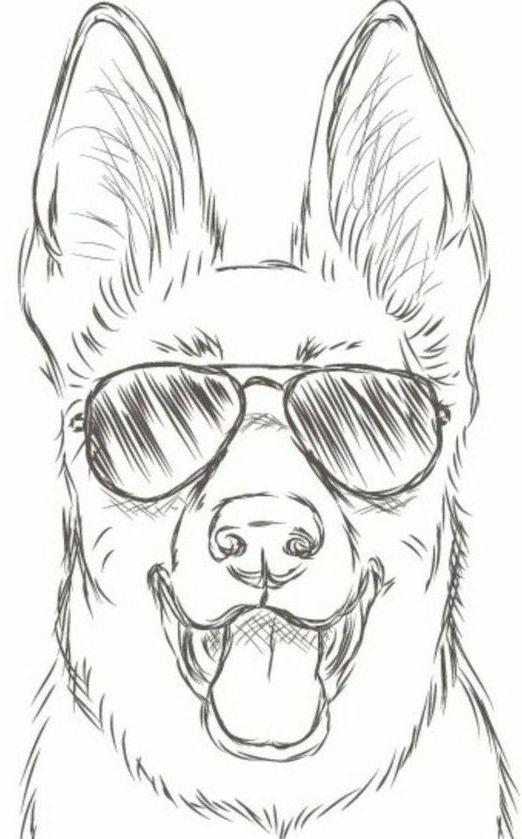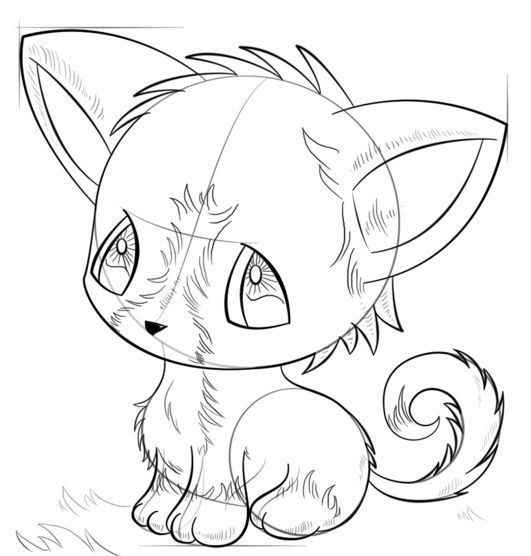 This contour will determine how the entire drawing of the dog will look. You can draw this path several times, removing the imprecise lines.
Start tracing from the head and down the back to the legs. Do not forget to draw the right eye on the head.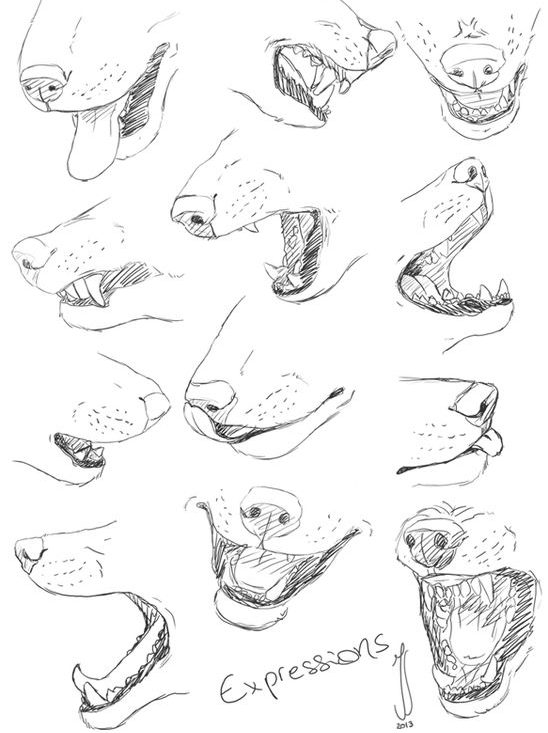 I hope you can figure out for yourself which lines you need to remove from the drawing now.
And let's get down to the most difficult, but we can say the final part of the picture. After you have removed the extra contour lines, you first need to draw the dog's second eye. You need to draw it on the same level as the first.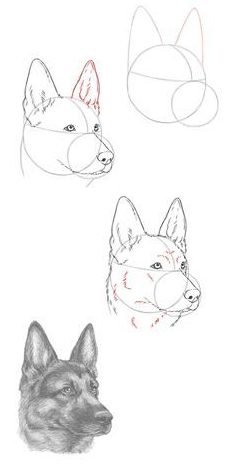 Just below the left eye and at the same time almost under it, draw the dog's nose. Draw a small line from it and draw curvy lines for the mouth (mouth).
Connect these lines with another chin line. The ears and tail of the dog, I think, you will draw yourself, without comment.