Step into the magical world of the Super Mario Bros Movie with our collection of Bowser coloring pages. This beloved character, known for his villainous role in the Super Mario franchise, is brought to life on the big screen in a new and exciting way. With these free printable coloring pages, children can unleash their creativity and embark on an artistic adventure alongside Bowser and his mischievous antics. Let's explore the intricate details, captivating storyline, and benefits of coloring for kids.
Are these Bowser coloring pages suitable for all age groups?
Yes, Bowser coloring pages from the Super Mario Bros Movie are designed to be suitable for a wide range of age groups. They cater to both younger children and older kids who are fans of the Super Mario franchise. The complexity of the coloring pages may vary, allowing children of different ages to find a suitable level of challenge and engagement.
Can I use these coloring pages for educational purposes?
Absolutely! Bowser coloring pages from the Super Mario Bros Movie can be used for educational purposes. Coloring itself promotes various cognitive skills, such as fine motor skills, hand-eye coordination, concentration, and creativity. Additionally, you can incorporate these coloring pages into lessons about colors, spatial awareness, and even storytelling. Encourage children to narrate their adventures involving Bowser, fostering their imagination and language skills.
What materials do I need to color these pages effectively?
To color Bowser coloring pages from the Super Mario Bros Movie effectively, you will need basic coloring materials such as crayons, colored pencils, markers, or even watercolor paints. It's best to have a variety of colors available to bring the characters and scenes to life. You may also want to provide your child with additional materials like glitter, stickers, or googly eyes to add extra creativity and fun to their coloring experience.
Are these coloring pages only for kids, or can adults enjoy them too?
While Bowser coloring pages from the Super Mario Bros Movie are primarily designed for kids, there's no reason adults can't enjoy them as well! Coloring has proven to be a relaxing and therapeutic activity for people of all ages. If you're a Super Mario fan or simply appreciate the artistry of the Super Mario Bros Movie, these coloring pages can provide a nostalgic and enjoyable experience for adults too. So, don't hesitate to join in and unleash your inner artist!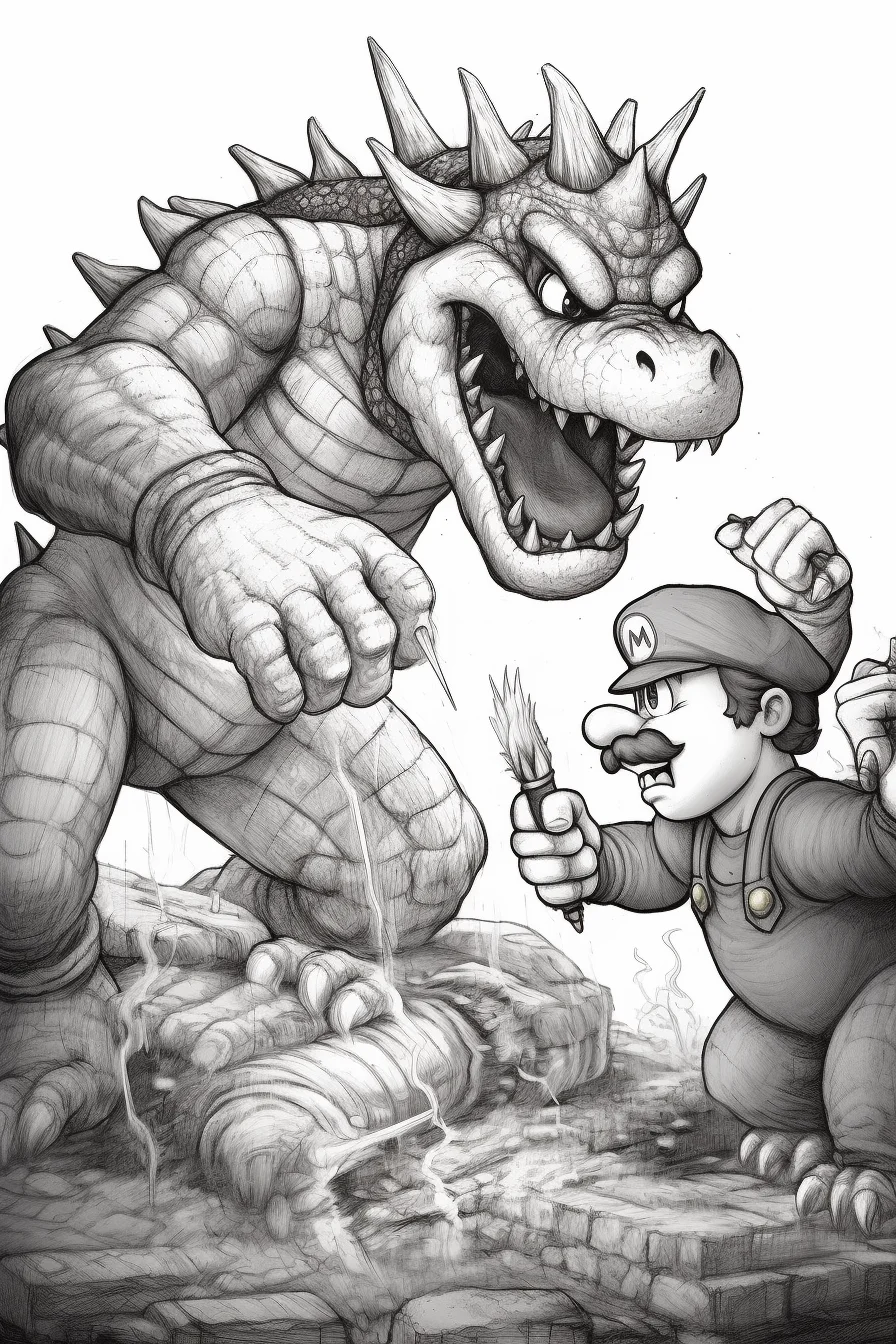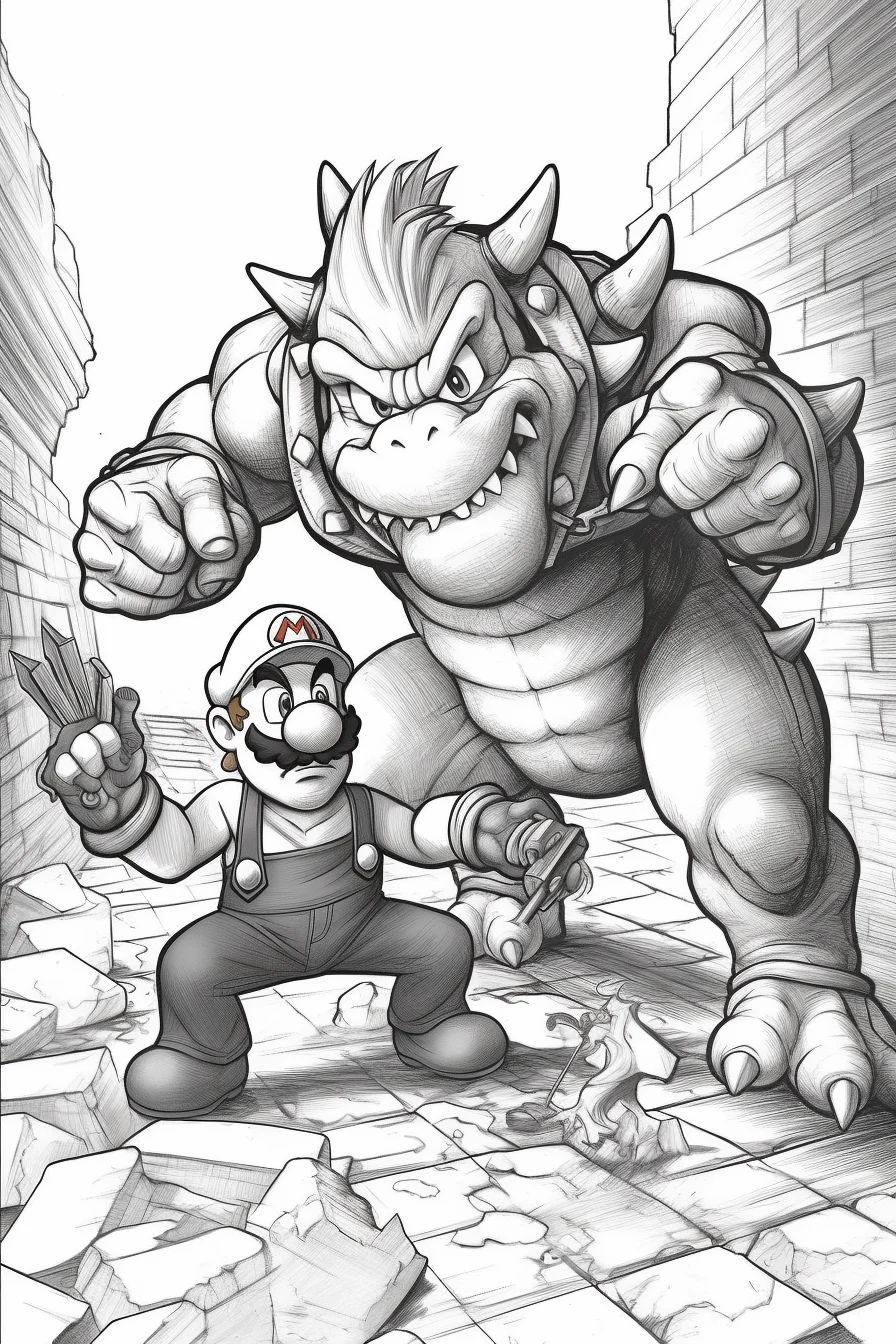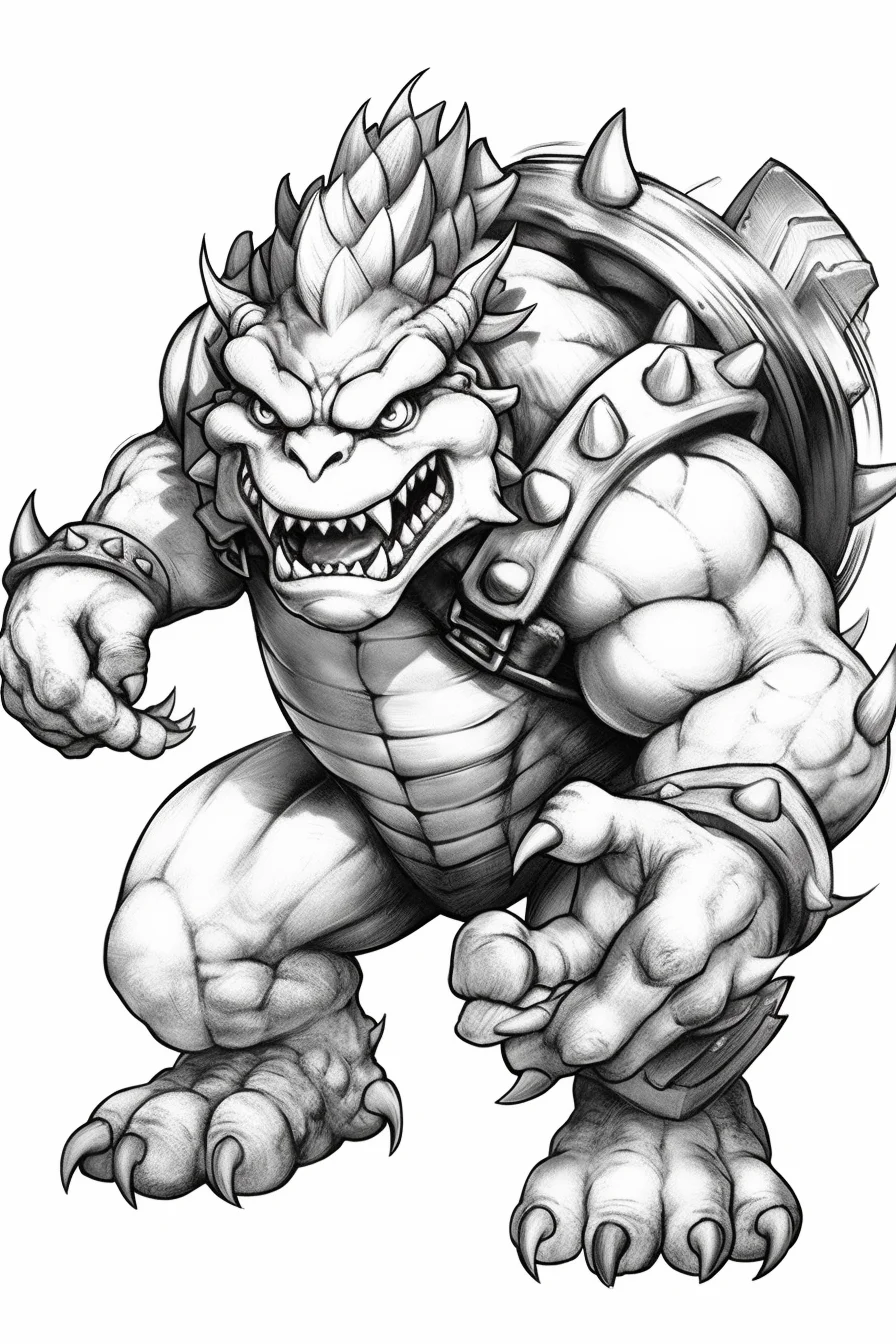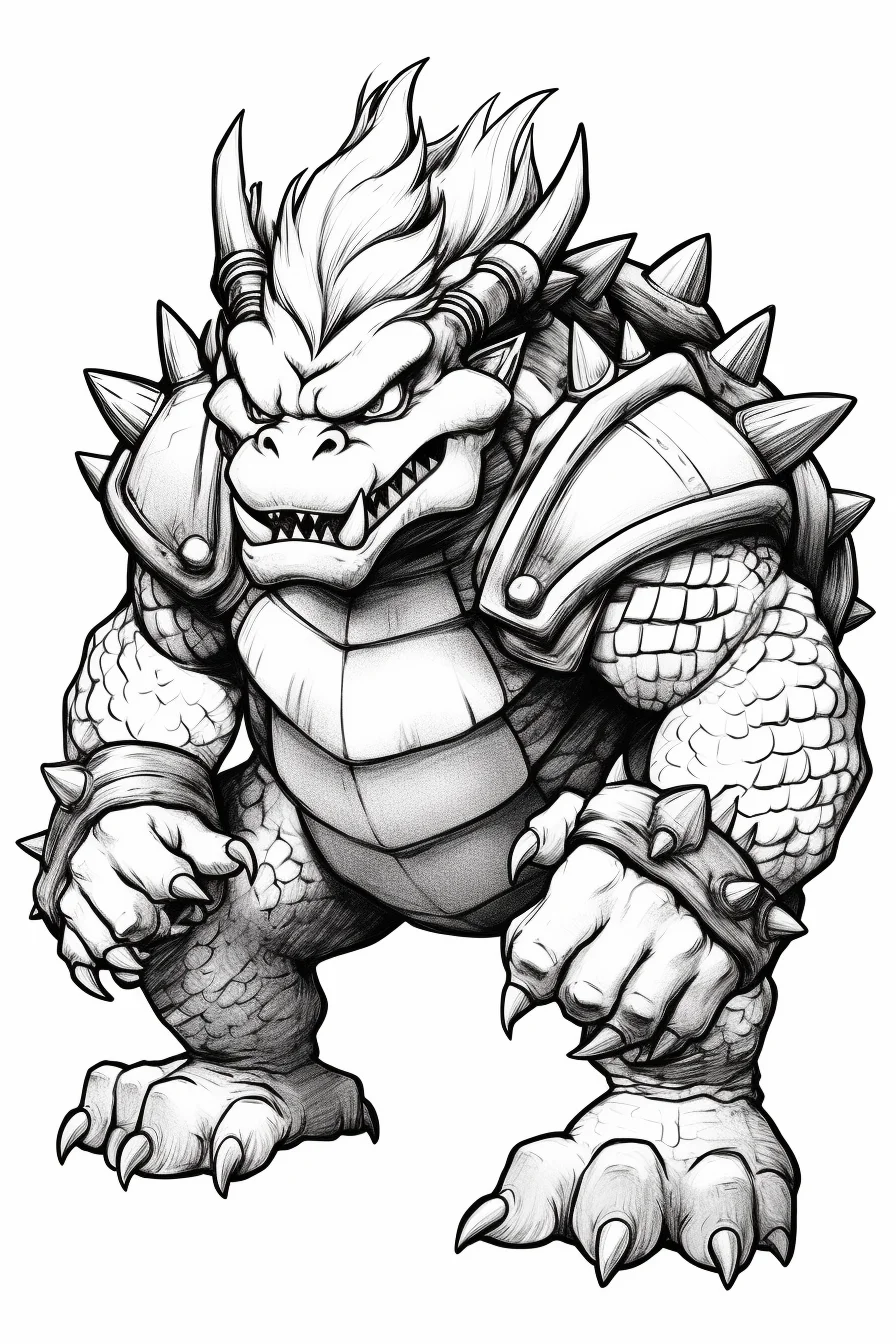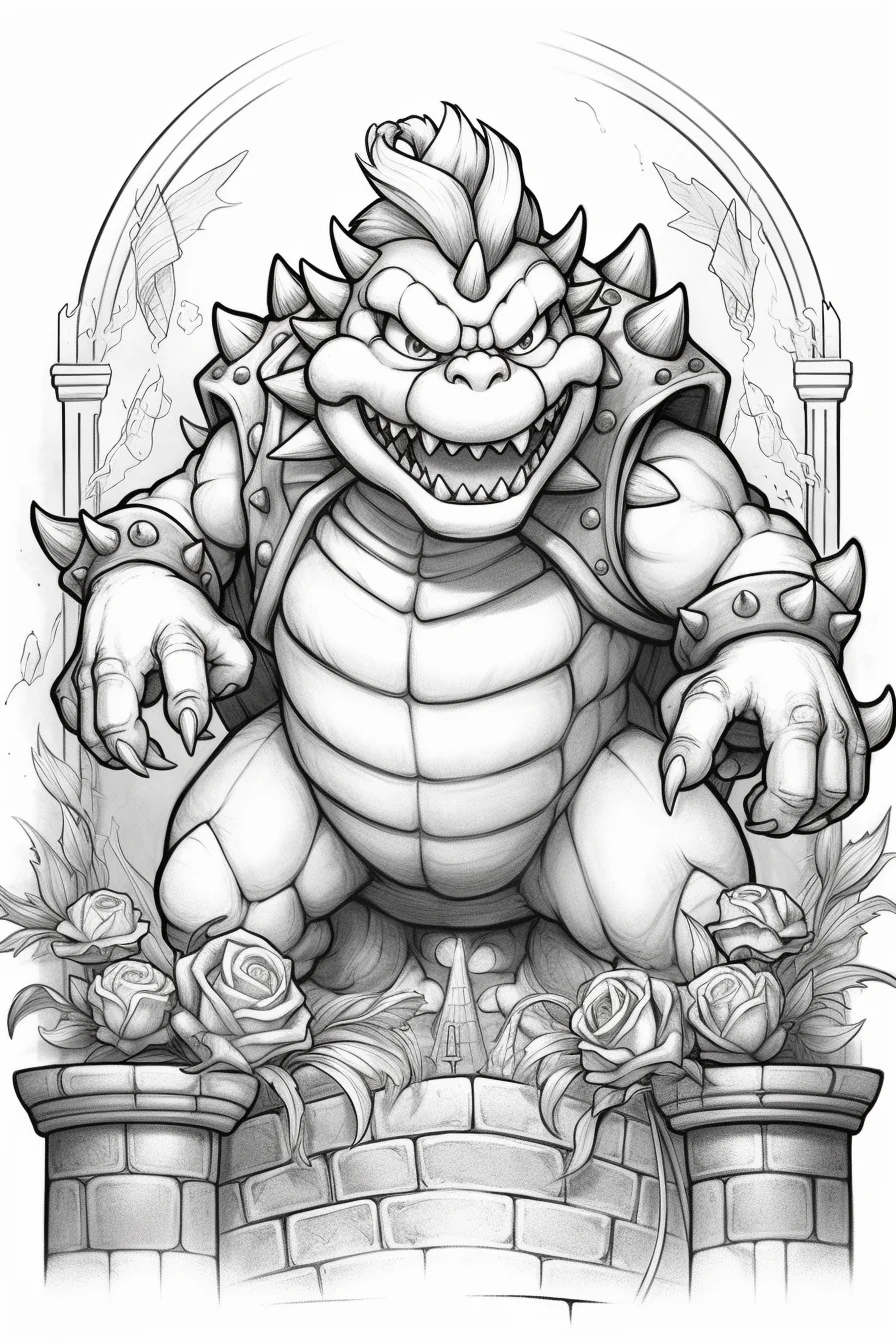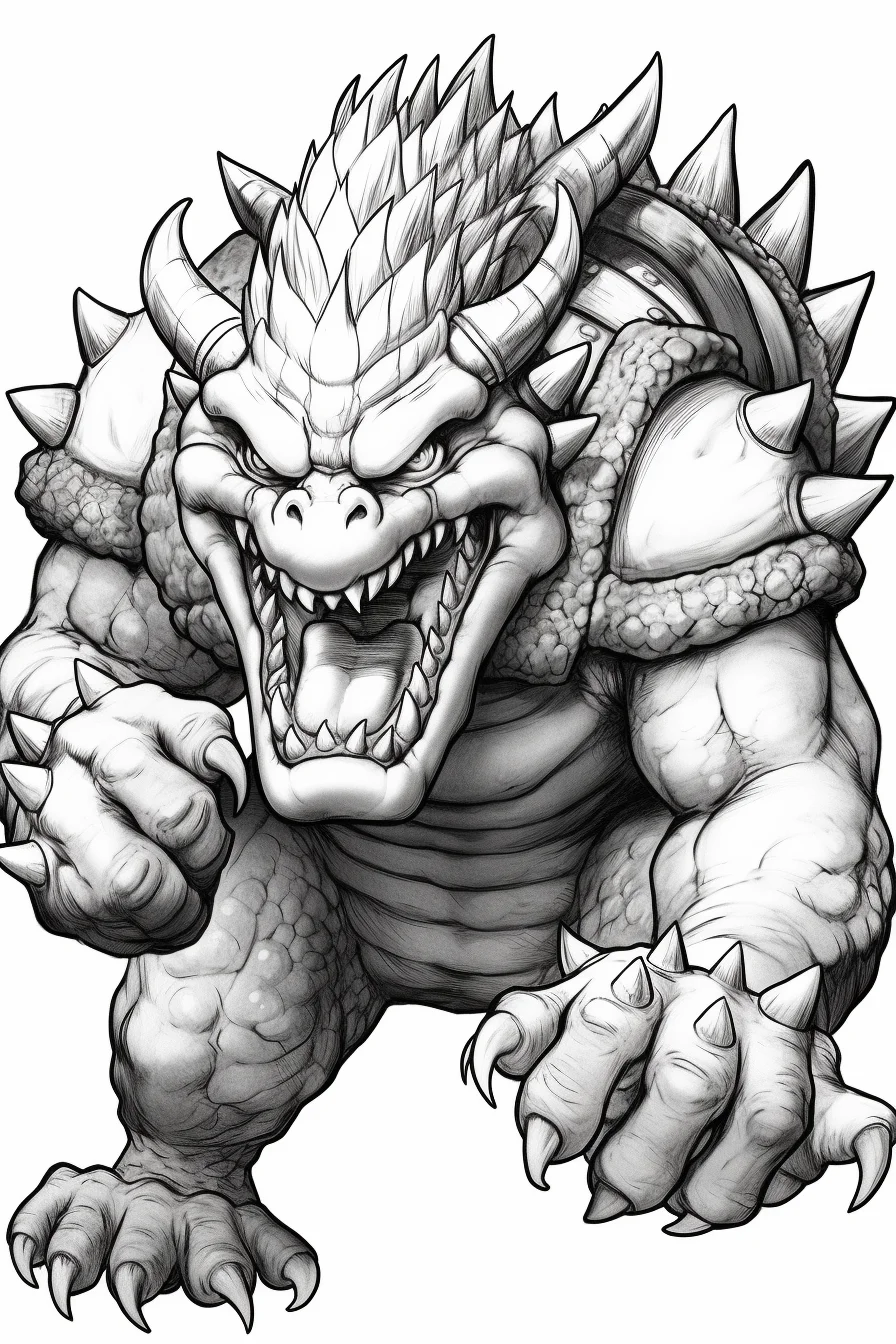 The Super Mario Bros Movie – A Visual Extravaganza: The Super Mario Bros Movie takes the iconic video game characters we all know and love and brings them to life in a visually stunning and imaginative way. The movie showcases vibrant landscapes, awe-inspiring action sequences, and an array of colorful characters, including Bowser. These coloring pages capture the essence of the film, allowing children to engage with the story and characters in a more interactive manner.
Bowser – The Legendary Villain: Bowser, the primary antagonist of the Super Mario Bros franchise, is a captivating character. Known for his fiery breath, spiked shell, and towering presence, he has become a fan-favorite amongst gamers worldwide. These coloring pages showcase Bowser's iconic features, giving children the opportunity to reimagine and recreate his formidable appearance with their artistic flair.
Unleash Creativity and Imagination: Coloring is a fantastic activity for kids to express their creativity and engage their imagination. As children explore the world of Bowser and the Super Mario Bros Movie through coloring, they can experiment with various colors, patterns, and shading techniques. This process encourages artistic development, improves fine motor skills, and enhances hand-eye coordination.
Therapeutic and Relaxing Experience: Coloring has a therapeutic effect on children, allowing them to relax and unwind while focusing on a single task. This activity promotes mindfulness, concentration, and a sense of achievement as kids complete each coloring page. The captivating world of Bowser and the Super Mario Bros Movie adds an extra layer of excitement and immersion, making coloring sessions even more enjoyable for young artists.
Educational Value: Apart from being an entertaining pastime, coloring also offers educational benefits. As kids engage with the Bowser coloring pages, they can learn about color theory, explore different color combinations, and develop an understanding of spatial awareness. Additionally, coloring can enhance their cognitive skills, such as problem-solving, attention to detail, and decision-making.
The Bowser coloring pages from the Super Mario Bros Movie provide an engaging and educational activity for children. These free printable coloring pages not only allow kids to dive into the enchanting world of Bowser but also foster their creativity, imagination, and artistic skills. So, grab your favorite coloring tools, download the printable pages, and embark on a thrilling coloring adventure alongside Bowser and the Super Mario Bros Movie!